Schneller Service
Wir antworten in wenigen Stunden

Inkl. Workout Guides
Für dein perfektes Workout

Schnelle Lieferung
Innerhalb von 2-3 Werktagen bei dir!
ZenBands Power Fabric - 6 Widerstandsbänder für deinen maximalen Trainingseffekt

EXERCISE EVERYWHERE, ANYTIME:
Due to its innumerable application possibilities, you can carry out an individual whole body training with the fitness bands, whether you're at home, on holiday, outdoors or in the gym.
HIGH RESISTANCE TO TEAR:
the fit bands are made of 100% multilayer natural latex, which gives them the best possible stability and offers a high degree of reliability - no loss of resistance, no tearing!
Widerstände / Länge
X-Light (Blau): 2-11,3kg Light (Grün): 3-13,6kg Medium (Gelb): 4,5-22kg Heavy (Orange): 5,5 - 28kg X-Heavy (Rot): 6-31kg XX-Heavy (Schwarz): 6,5 - 40kg Länge: 104cm Umfang: 208cm Breite: 3,5cm Dehnbarkeit: 300%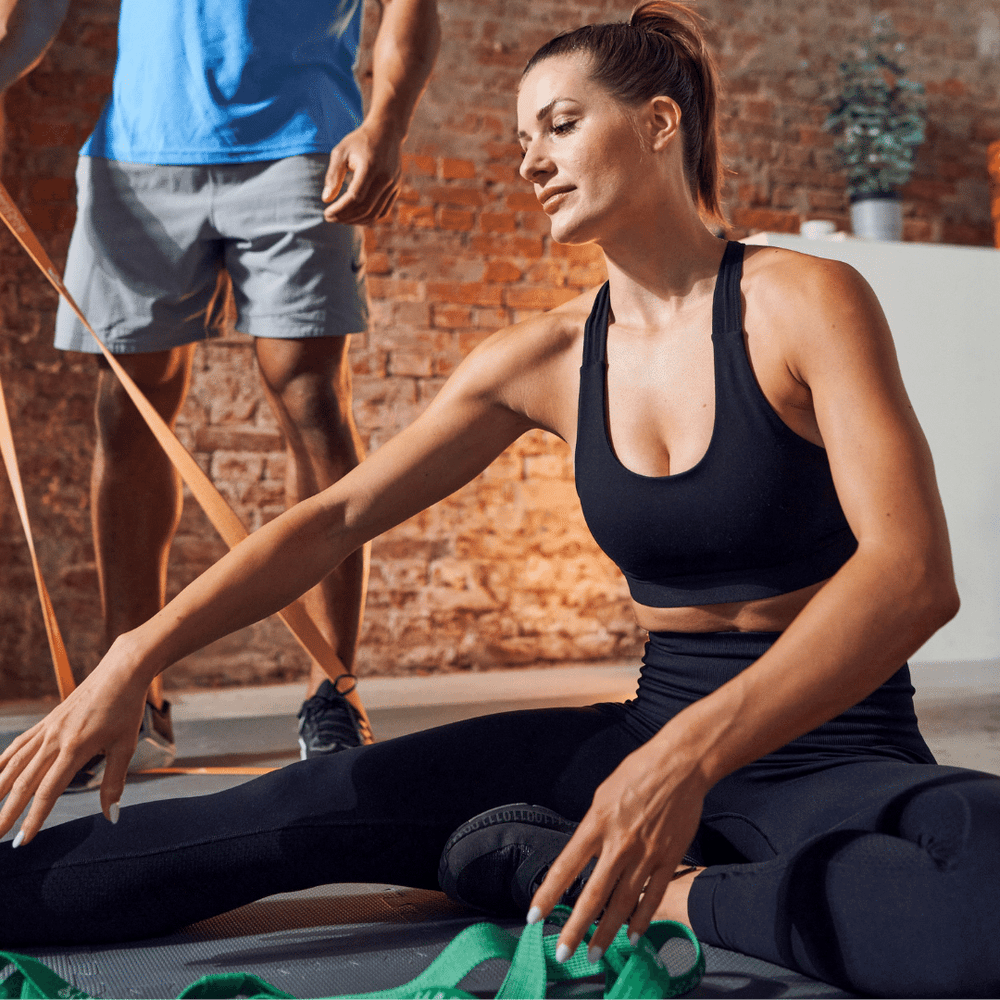 Unser Qualitätsversprechen
Wir konnten die Haltbarkeit unserer ZenBands Power Stoff noch einmal deutlich um das Dreifache gegenüber herkömmlichen Latexbänden steigern. Verantwortlich dafür ist eine einzigartige Verbindung aus hochwertigen Naturlatex und extrem widerstandsfähiger Naturbaumwolle. Dieses besondere Herstellungsverfahren macht unsere Fitnessbänder nahezu reißfest, sie haben keine Nähte und schneiden nicht in die Haut ein, sind besonders Rutschfest, auch auf feuchter Haut und dadurch, dass du sie bei 40° waschen kannst, besonders hygienisch.