Protection mat set
Regular price
€0,00 EUR
Sale price
€25,95 EUR
Unit price
per
Sale
Sold out
Delivery in 2-3 business days! Free shipping in GER!
Your advantages:
• freely combinable and extendable puzzle mats. • reliable protection against bumps, dents and scratches • ideal as a base for sports equipment such as treadmills, cross trainers etc. • secure hold due to non-slip surface • very easy to clean • train safely, quietly and non-slip with less noise pollution for the neighbours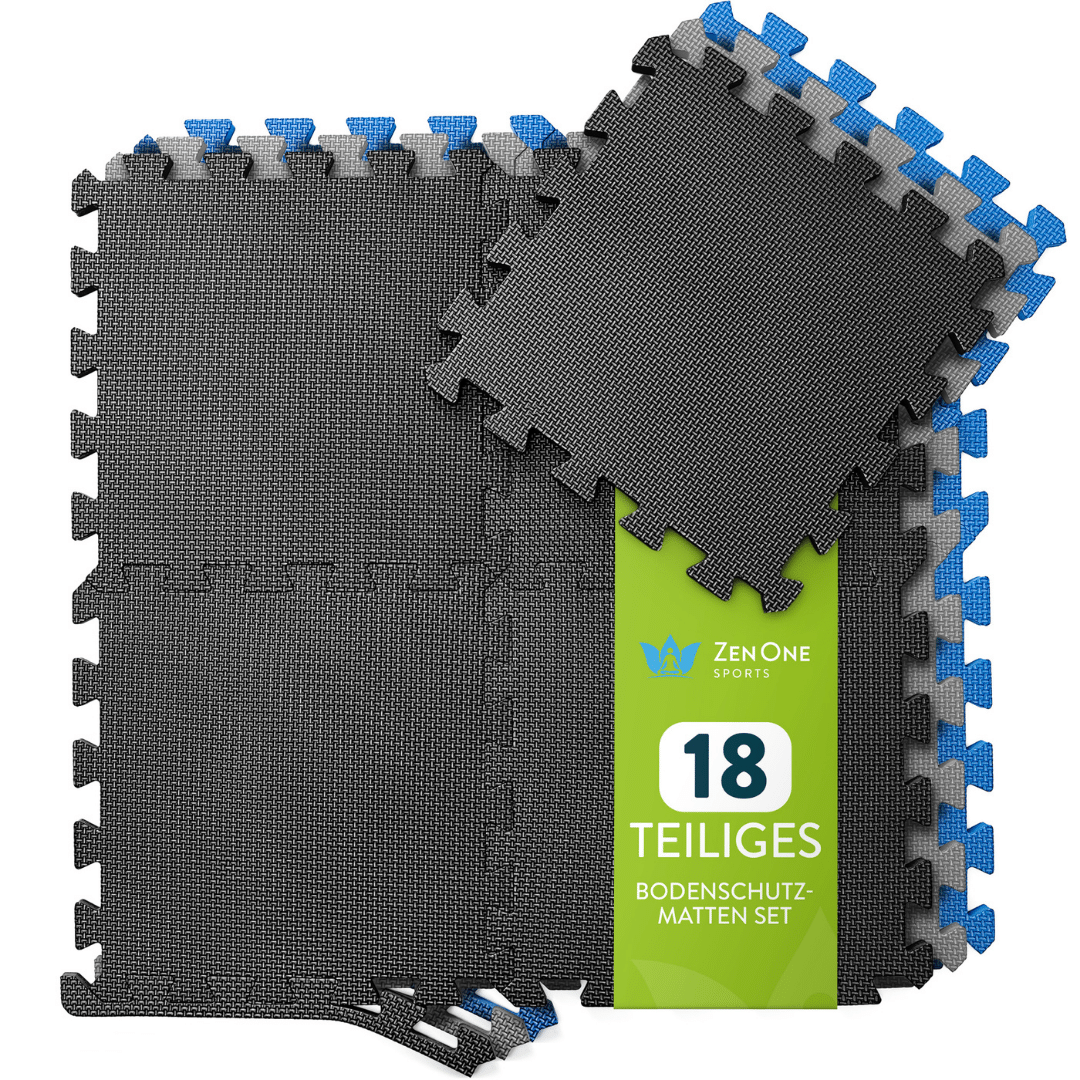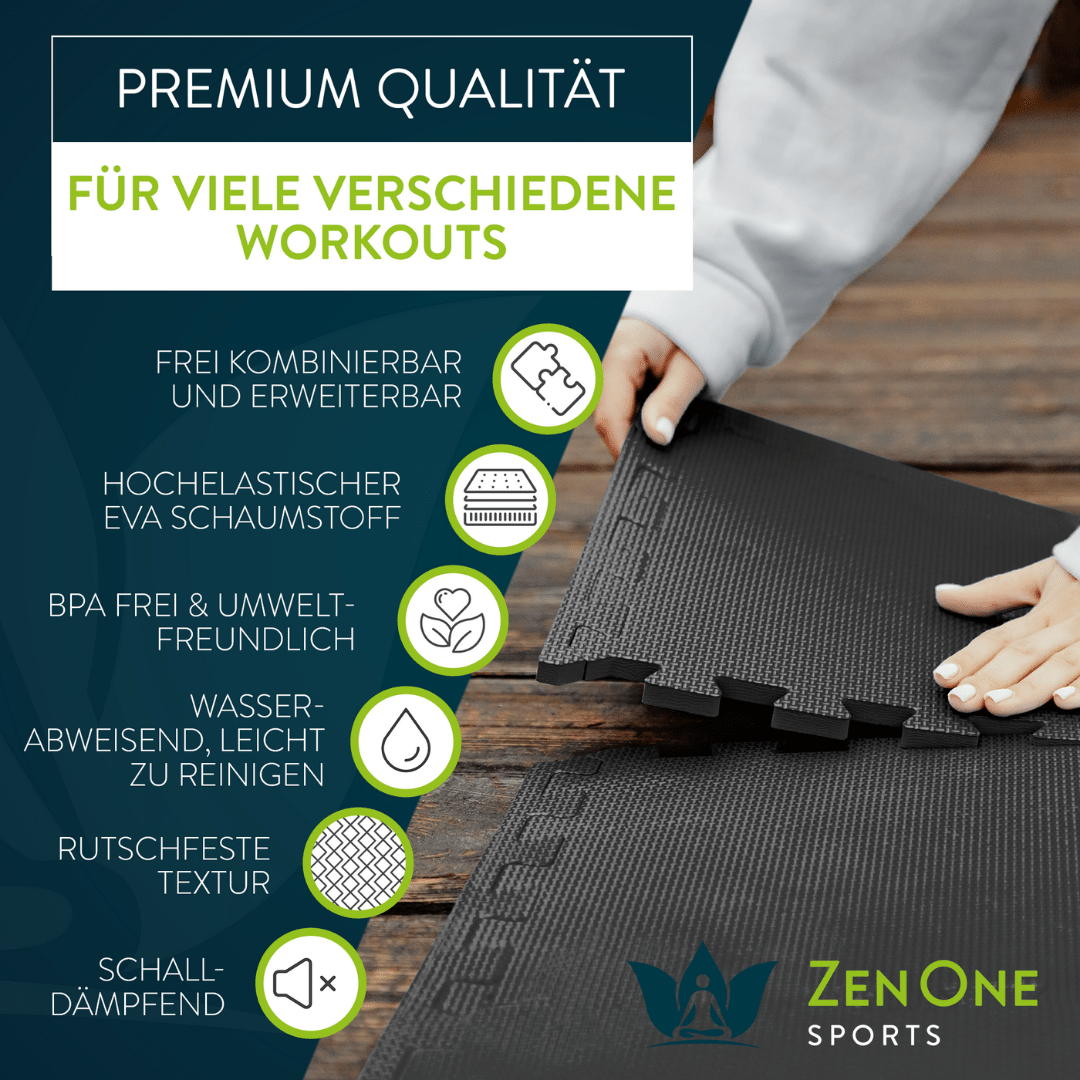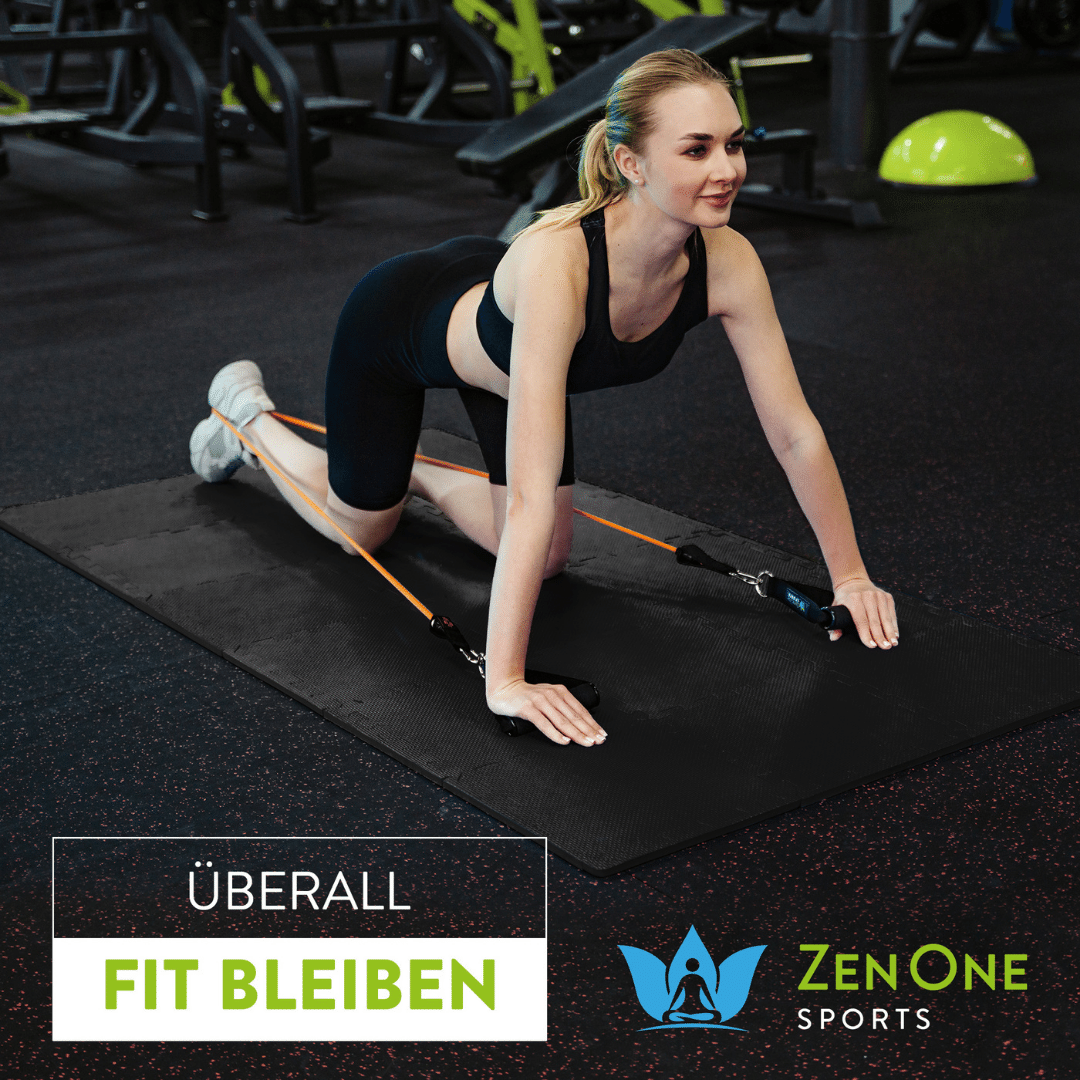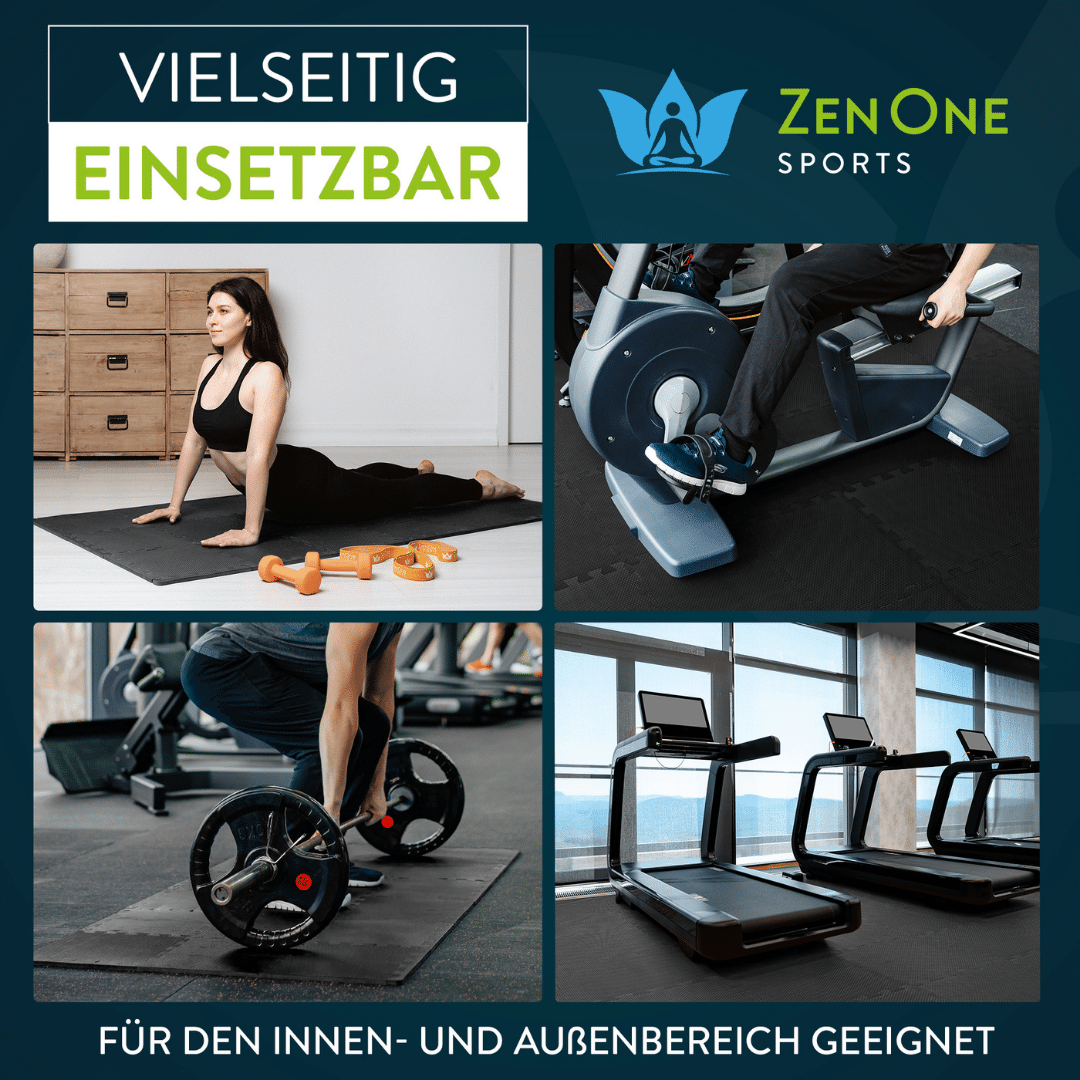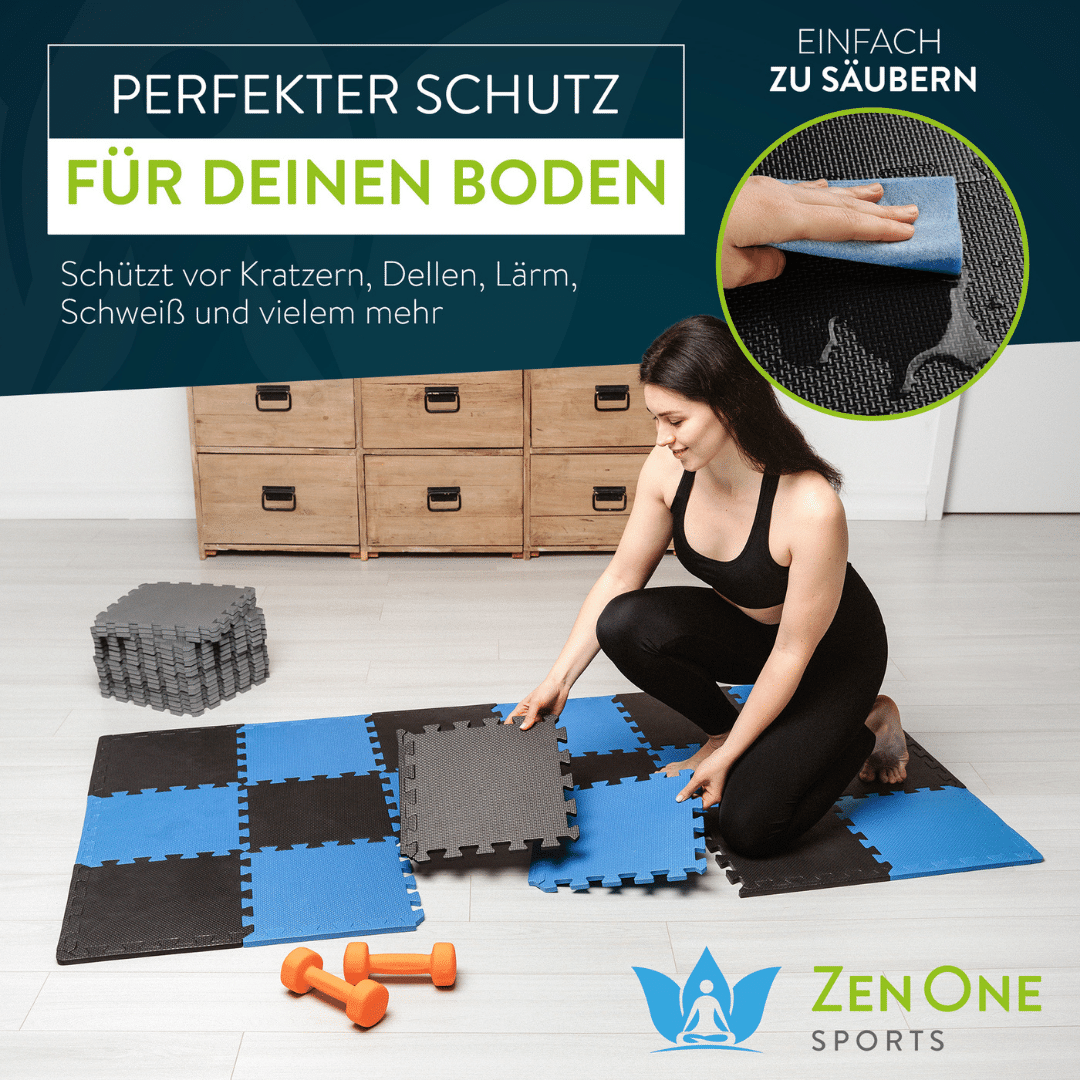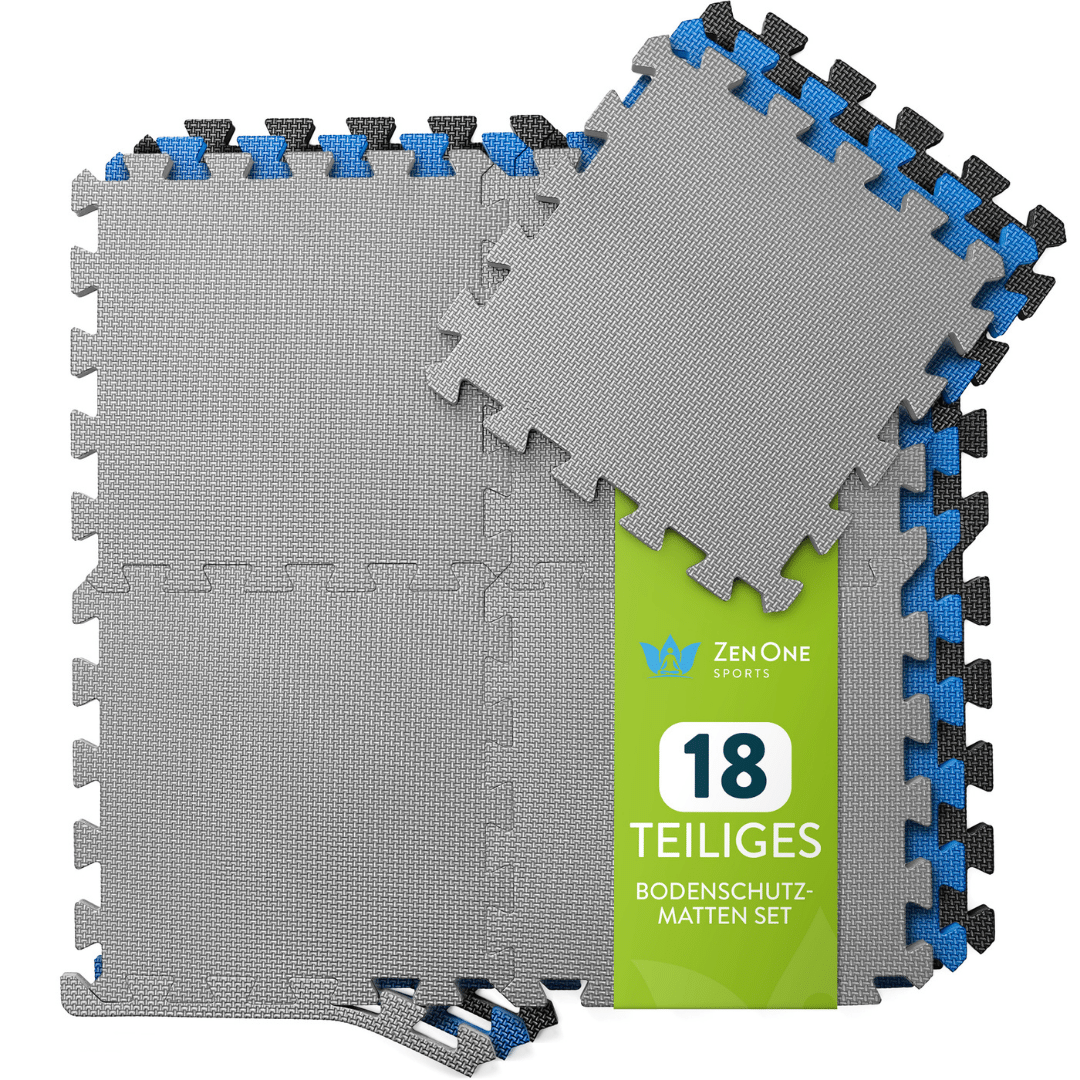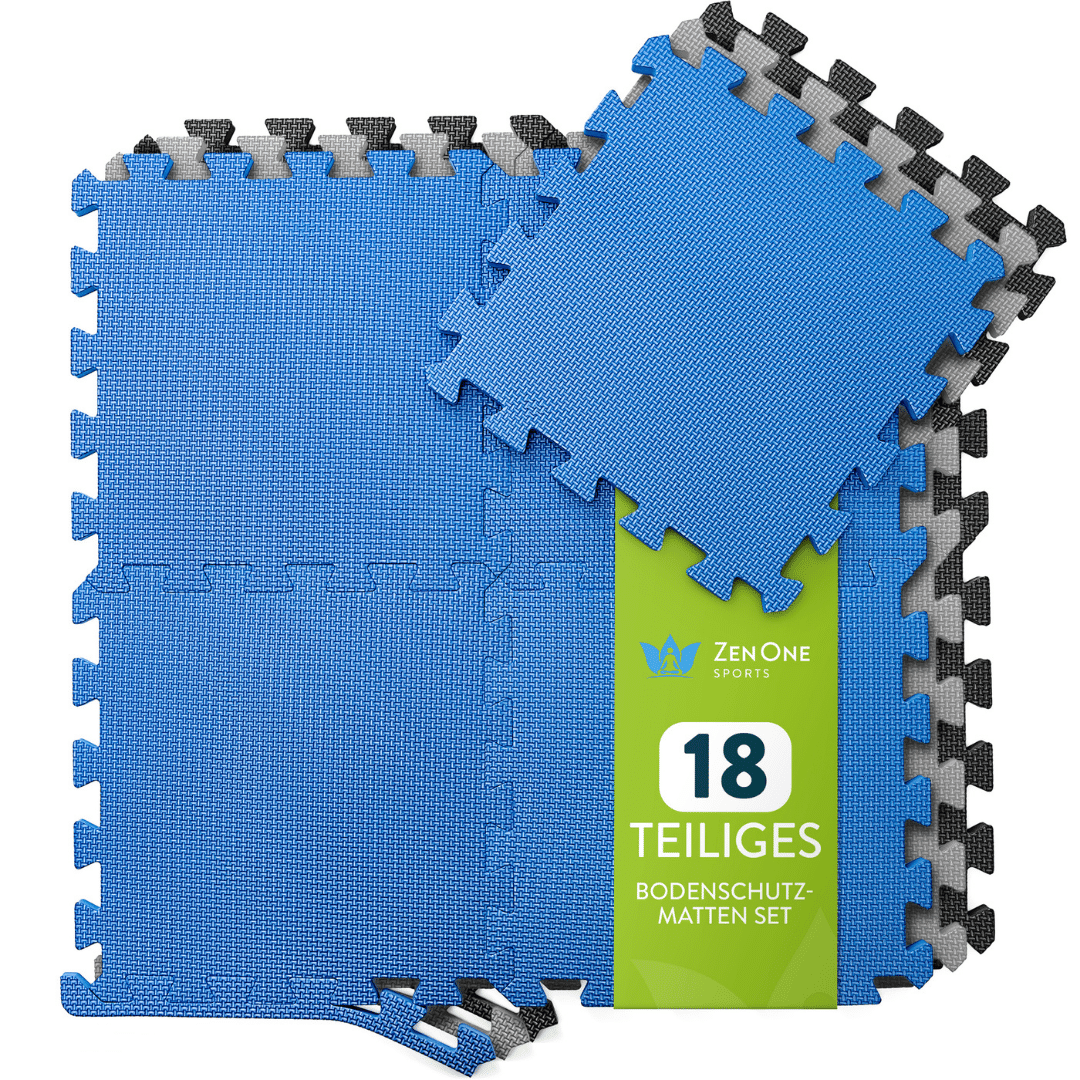 Quick Service
We respond within a few hours

Incl. Workout Guides
For your perfect workout

Quick delivery
Delivered to you in 2-3 business days!
ZenProtect – Premiumschutz für deinen Boden

ZenProtect - Premium protection for your floor
Our 18-piece puzzle mat set is made of highly elastic EVA foam (BPA free).
ZenProtect effectively protects your floor from scratches, dents, noise, sweat and anything that could damage it.
Dimensions:
Total size of set: 180cm x 92cm.
Individual puzzle mat: 31.7 cm x 31.7 cm
Edge pieces with tips: 31.7 cm x 3 cm and 30.8 cm x 3 cm
Thickness: 1cm
Individual and infinitely expandable
ZenProtect can be individually extended according to your wishes thanks to the puzzle technique and can be laid easily and without tools.
The multi-sided interlocking reliably prevents the mat from slipping apart, and the infinitely expandable puzzle shape of the protective mat makes it very easy to cut and lay your floor protection to fit the individual requirements of your room.
Perfect floor protection
Made from safe and environmentally friendly EVA foam, our floor protection mat safely reduces vibrations and impact noise of all kinds.
It is non-slip, water-repellent, skin-friendly, sound-absorbing and easy to clean. ZenProtect reliably protects your floor from scratches, bumps, dents, cold, noise, sweat and other liquids. It is your perfect underlay mat for fitness equipment such as weight benches, sports equipment, exercise bikes, treadmills, cardio bikes, cross trainers, etc.
ZenOne Sports - we move you -
We are a young German sports and fitness brand with the aim of infecting as many people as possible with our enthusiasm for sports and thereby giving them a better attitude to life.
Under the motto "we move you", we motivate our community to integrate sport into their everyday lives and thereby develop a more conscious and healthier lifestyle. The opportunity to exercise independently and individually with our products strengthens your body and health awareness - without any monthly fixed costs and independent of sports facilities or fitness centres.
Your customer satisfaction is our top priority and our team is looking forward to your questions or suggestions.
Maße
• Größe Puzzlematte: 31,7 x 31,7cm • Gesamtgröße Set: 180 x 92cm • Randstücke mit Spitzen: 31,7 x 3cm und 30,8 x 3cm • Mattendicke: 1cm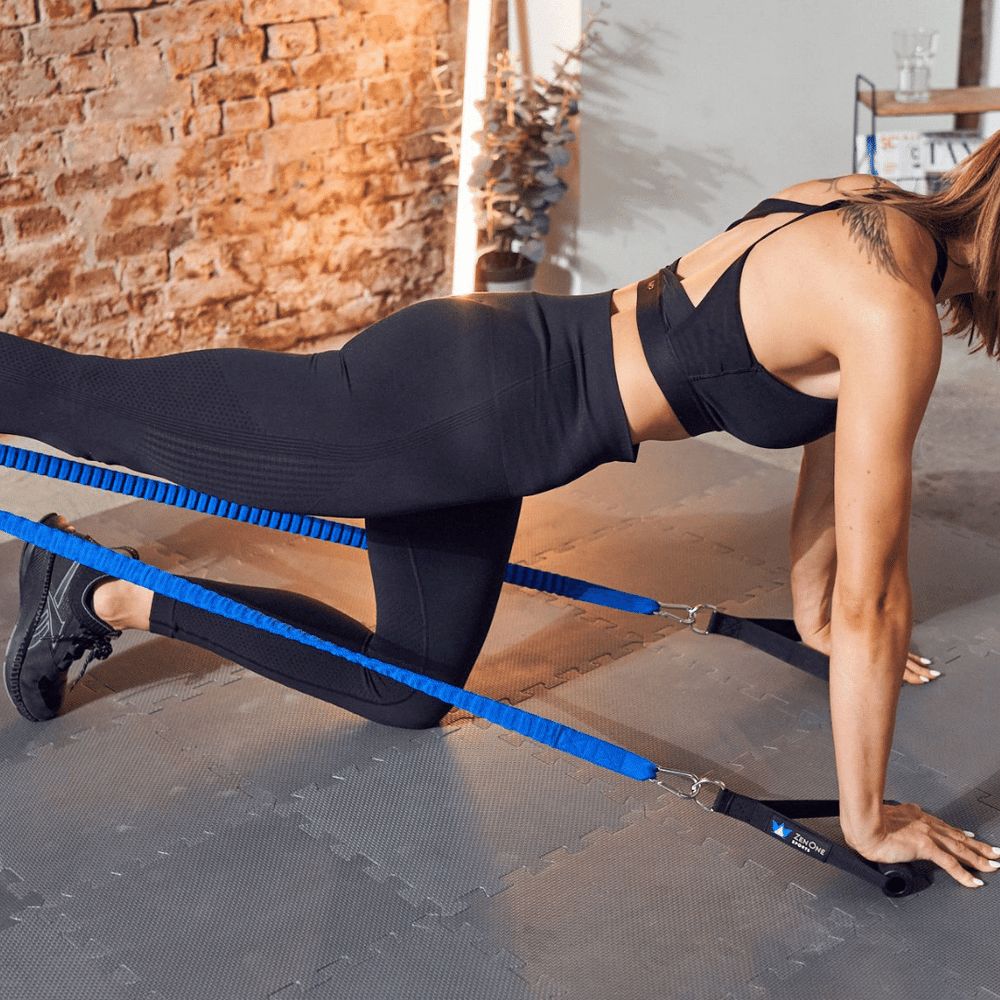 Individuell und unendlich erweiterbar
ZenProtect ist aufgrund der Puzzletechnik nach deinen Wünschen individuell erweiterbar und lässt sich einfach und ohne Werkzeug verlegen. Die mehrseitige Verzahnung verhindert ein Auseinanderrutschen zuverlässig und durch die unendlich erweiterbare Puzzleform der Schutzmatte lässt sich dein Bodenschutz ganz einfach zuschneiden, verlegen und so kinderleicht an die individuellen Anforderungen deines Raumes anpassen.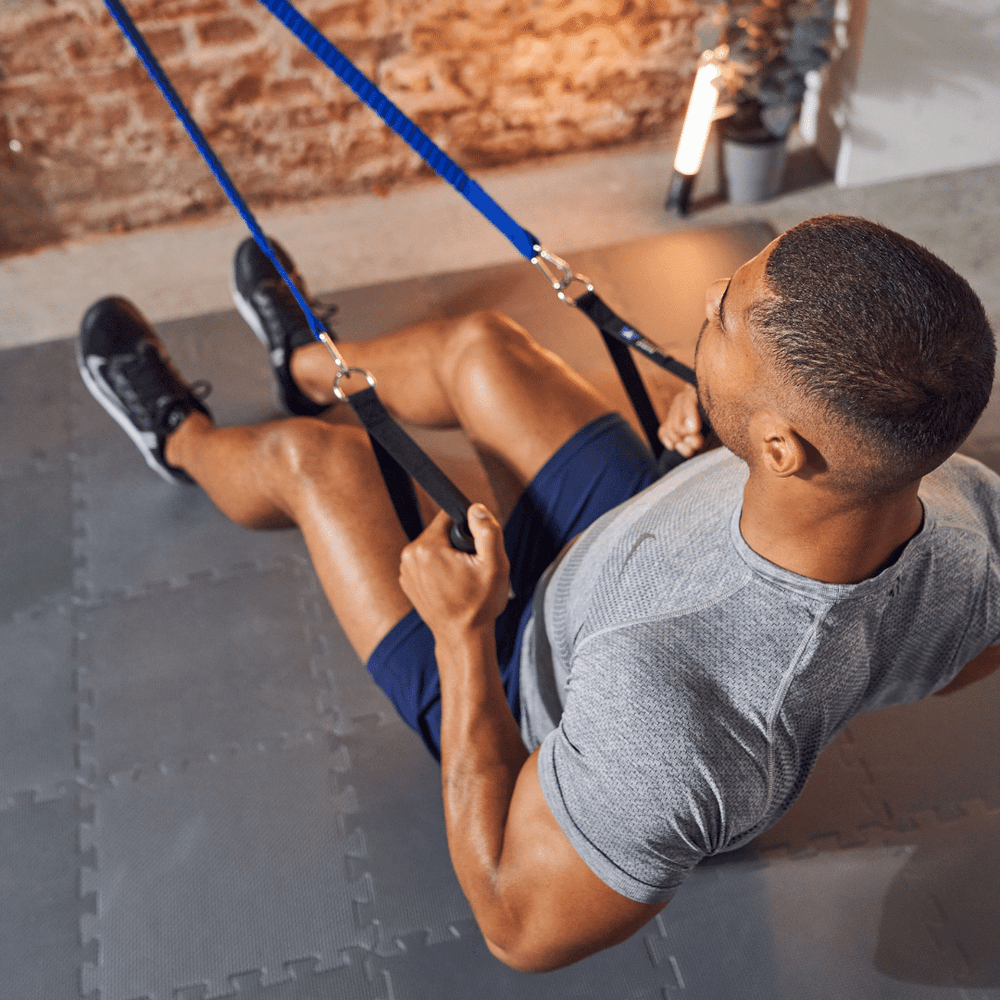 Perfekter Bodenschutz
Unsere aus sicherem und umweltfreundlichen EVA Schaumstoff hergestellte Bodenschutzmatte reduziert Vibrationen und Aufprallgeräusche aller Art sicher. Sie ist rutschfest, wasserabweisend, hautfreundlich, schalldämpfend und leicht zu reinigen. ZenProtect schützt deinen Boden zuverlässig vor Kratzern, Stößen, Dellen, Kälte, Lärm, Schweiß und anderen Flüssigkeiten. Sie ist deine perfekte Unterlegmatte für Fitnessgeräte wie z.B. Hantelbänke, Sportgeräte, Hometrainer, Laufband, Cardiofahrräder, Crosstrainer usw.