Fascia roll
Regular price
€0,00 EUR
Sale price
€18,95 EUR
Unit price
per
Sale
Sold out
Delivery in 2-3 business days! Free shipping in GER!
Your Advantages:
• soft foam with 3D knobs • different pressure zones • optimal preparation of the muscles for the workout • faster regeneration after a workout • release tensions and adhesions by yourself • enjoy a soothing massage • prevent sore muscles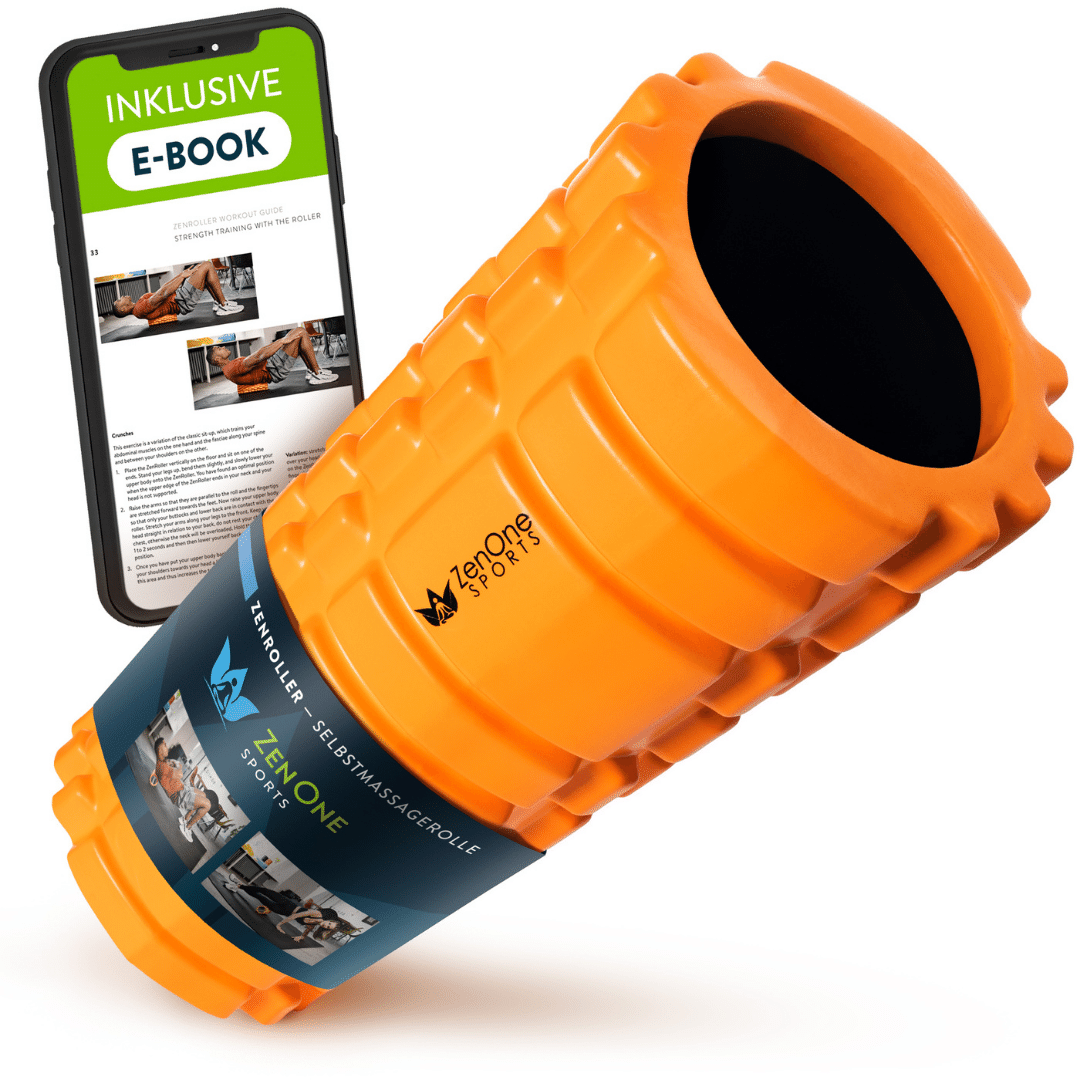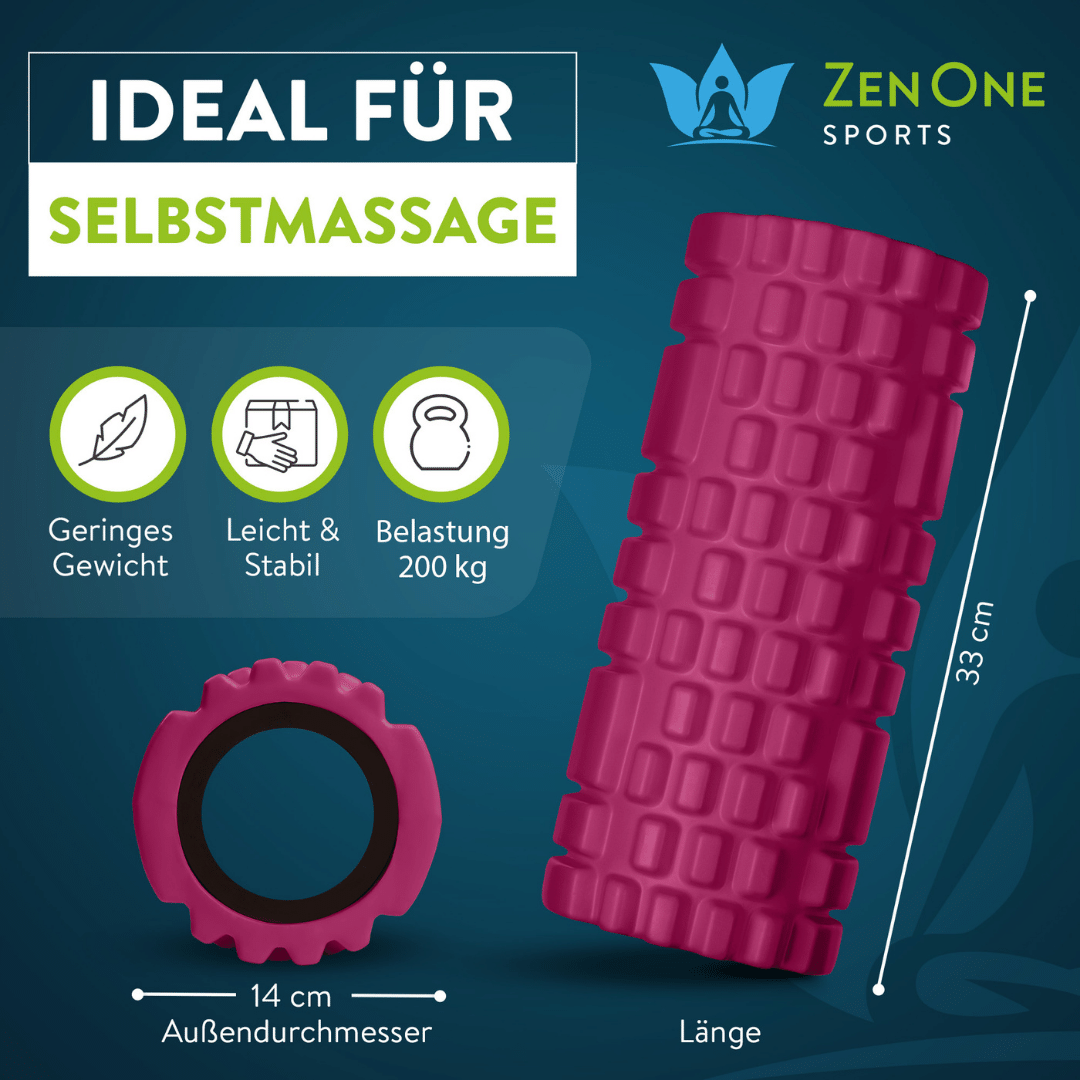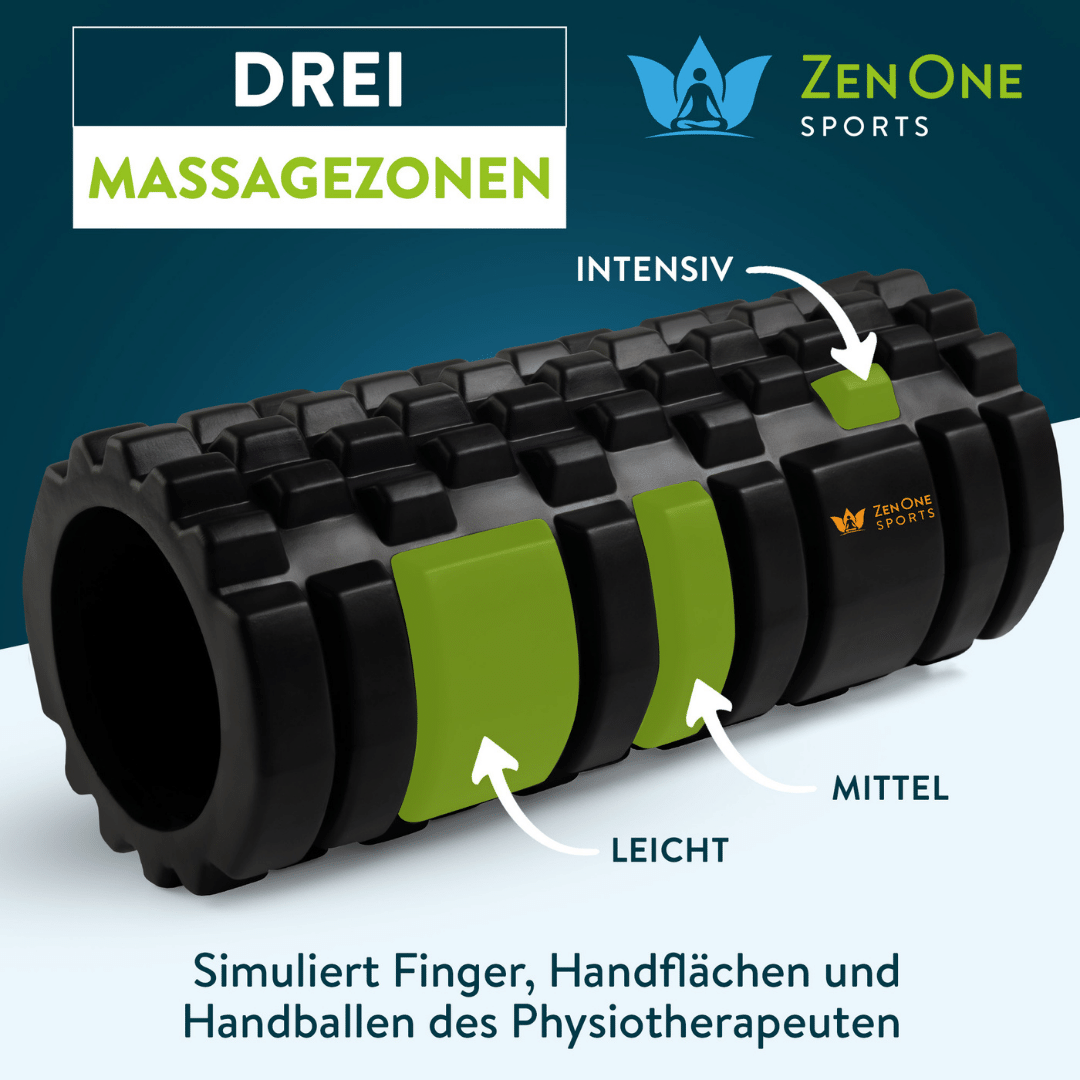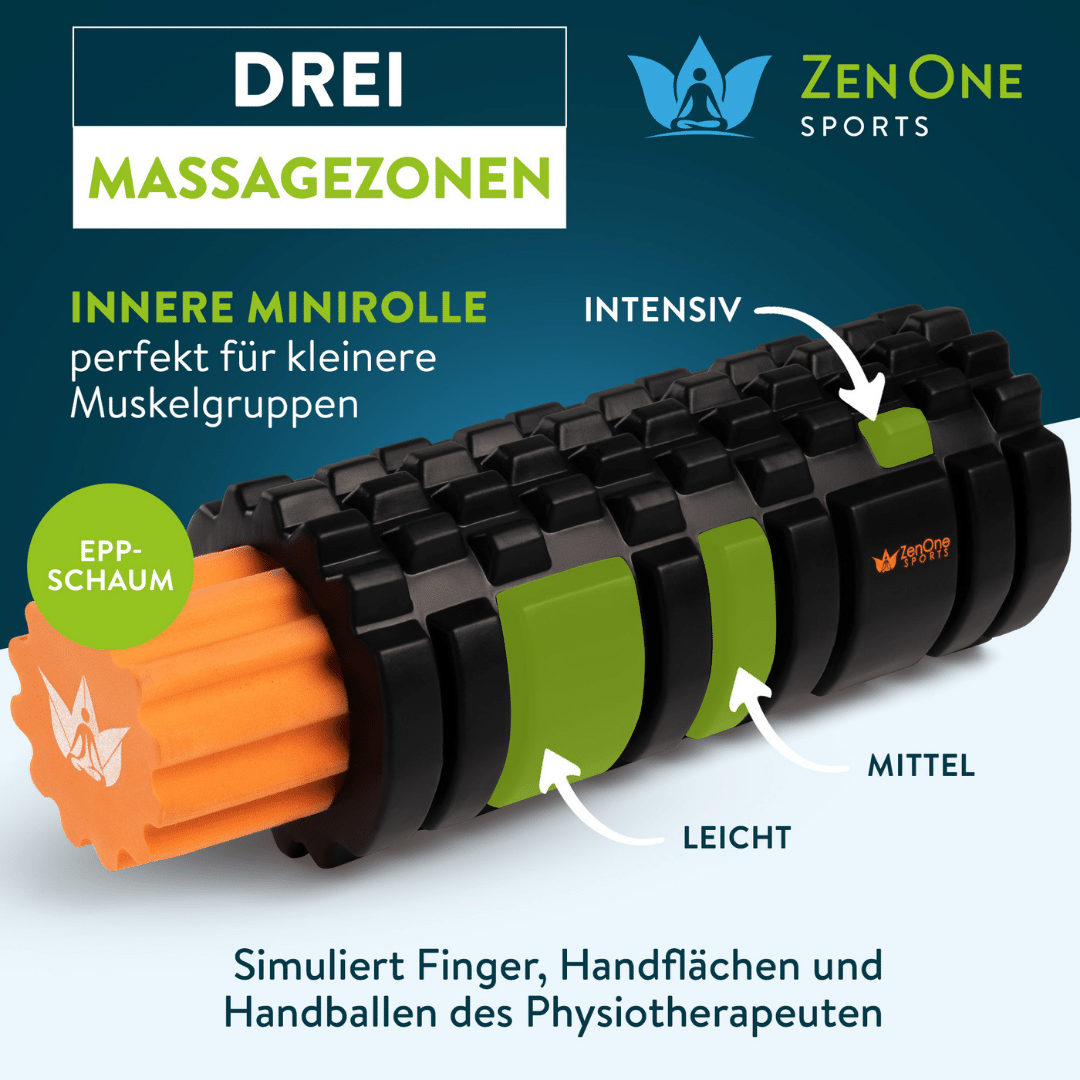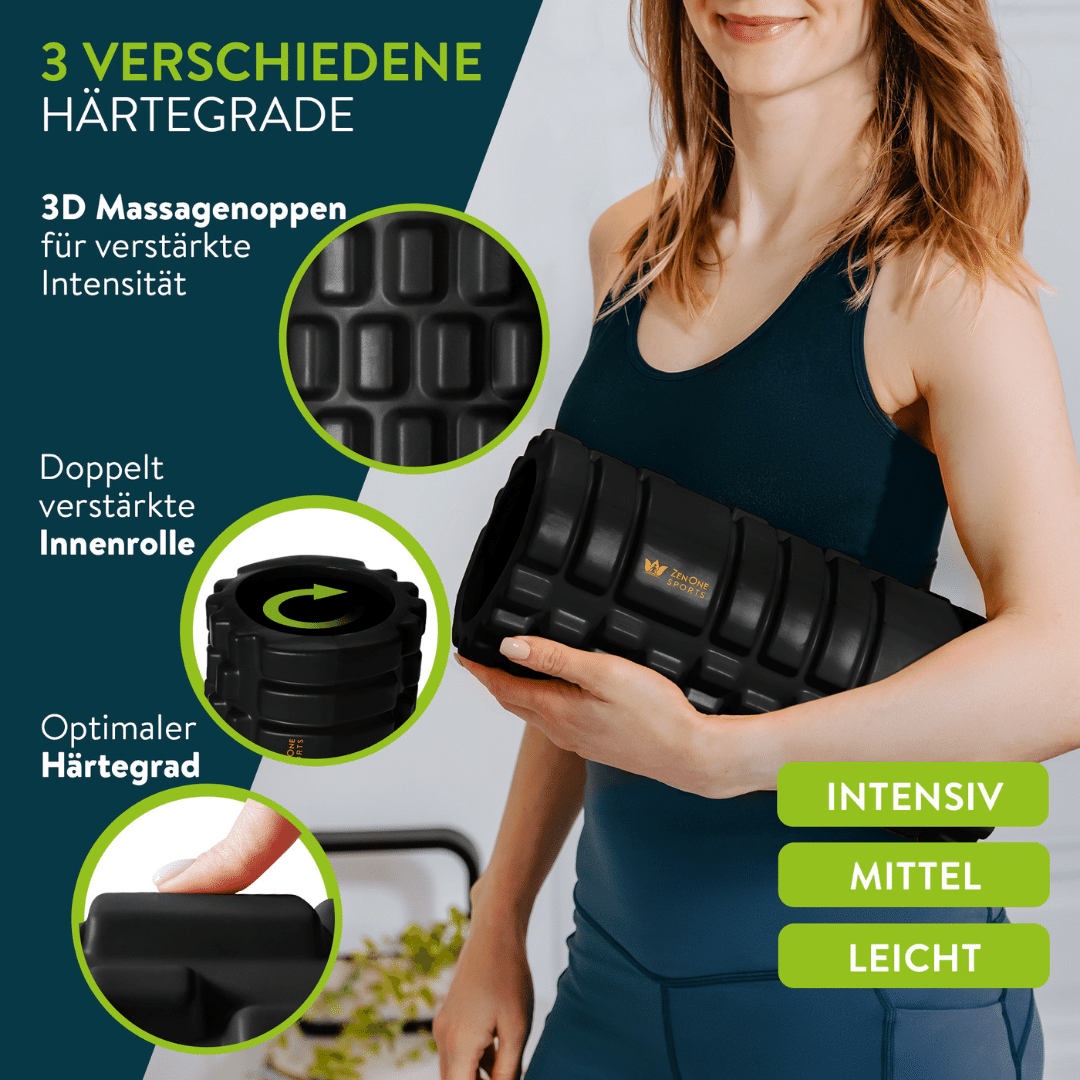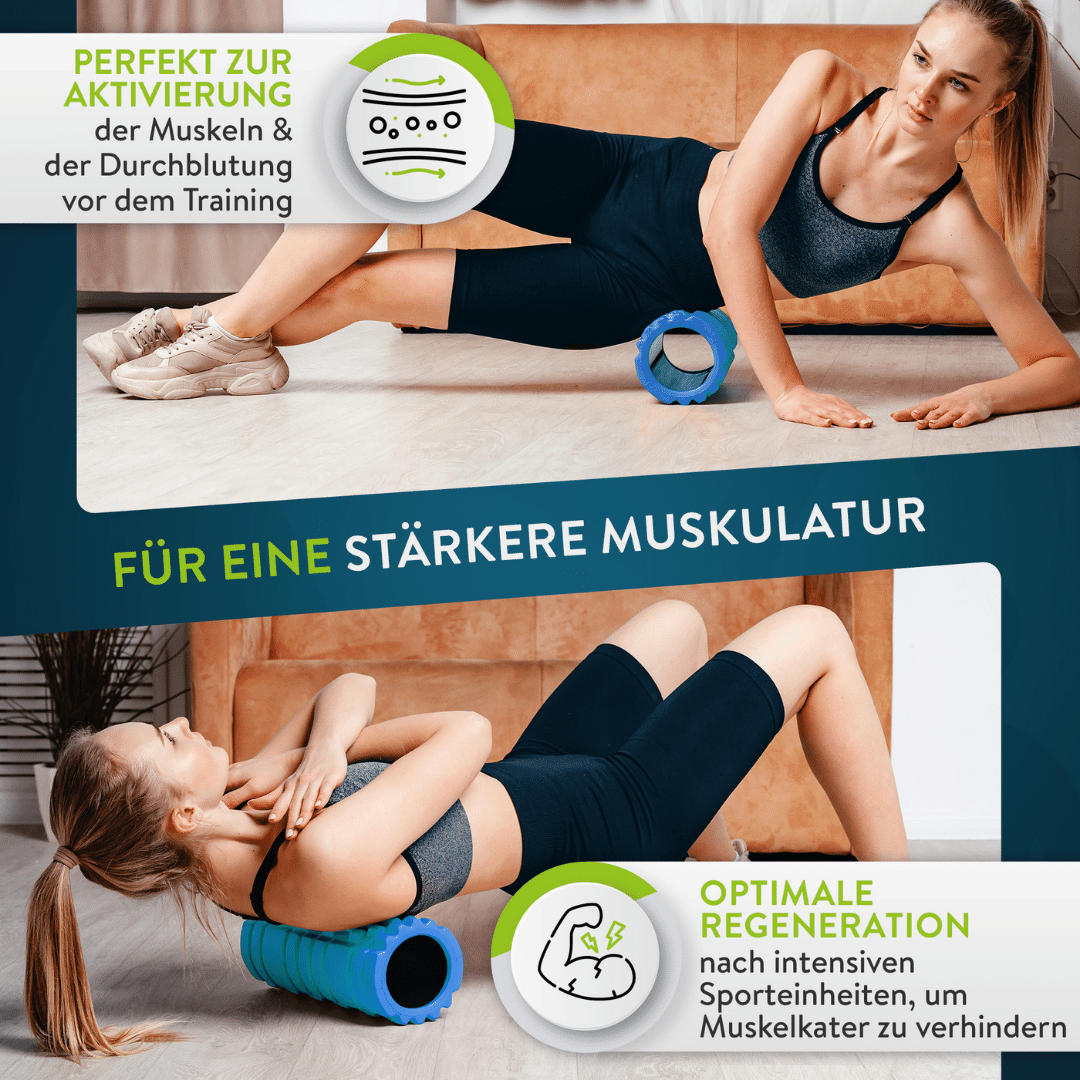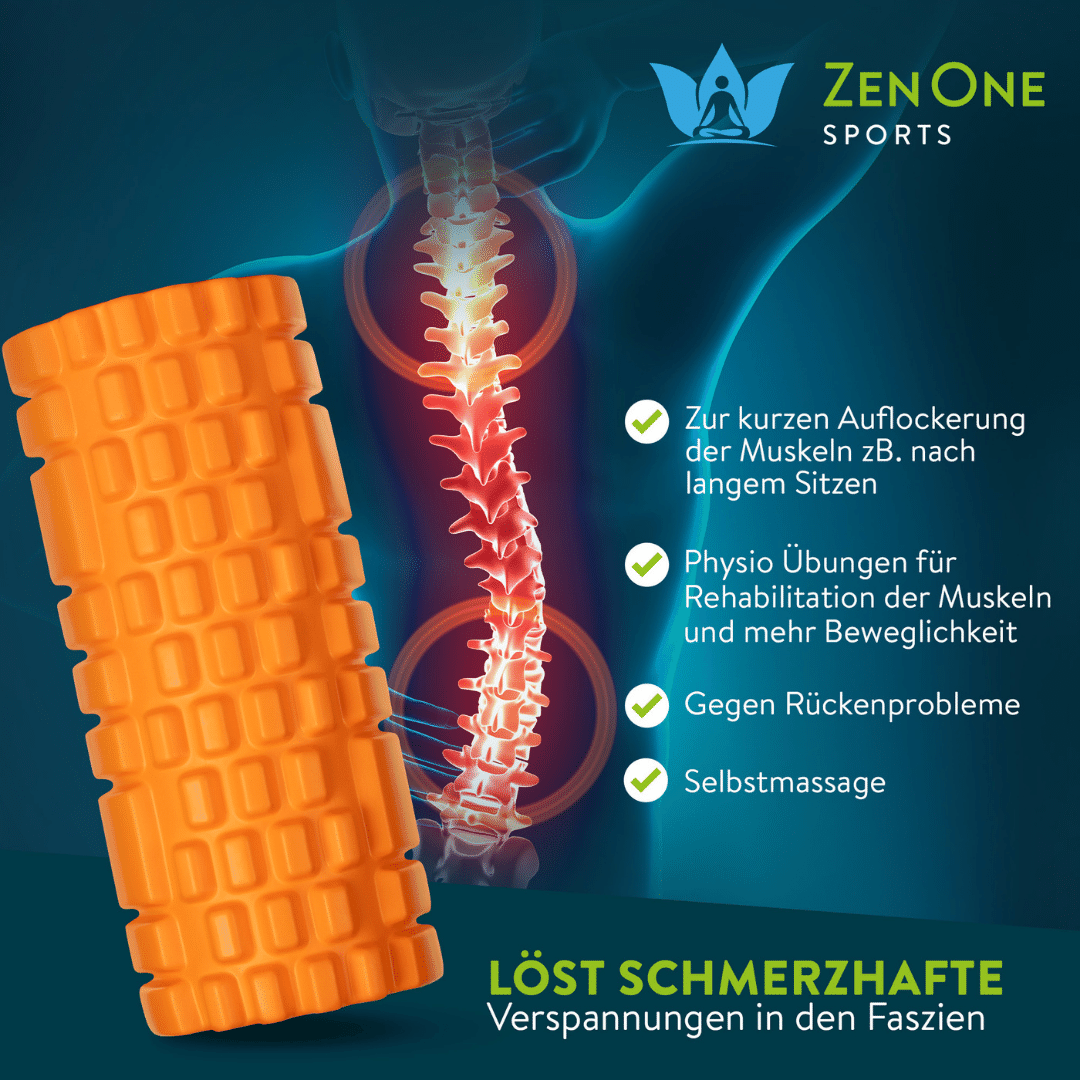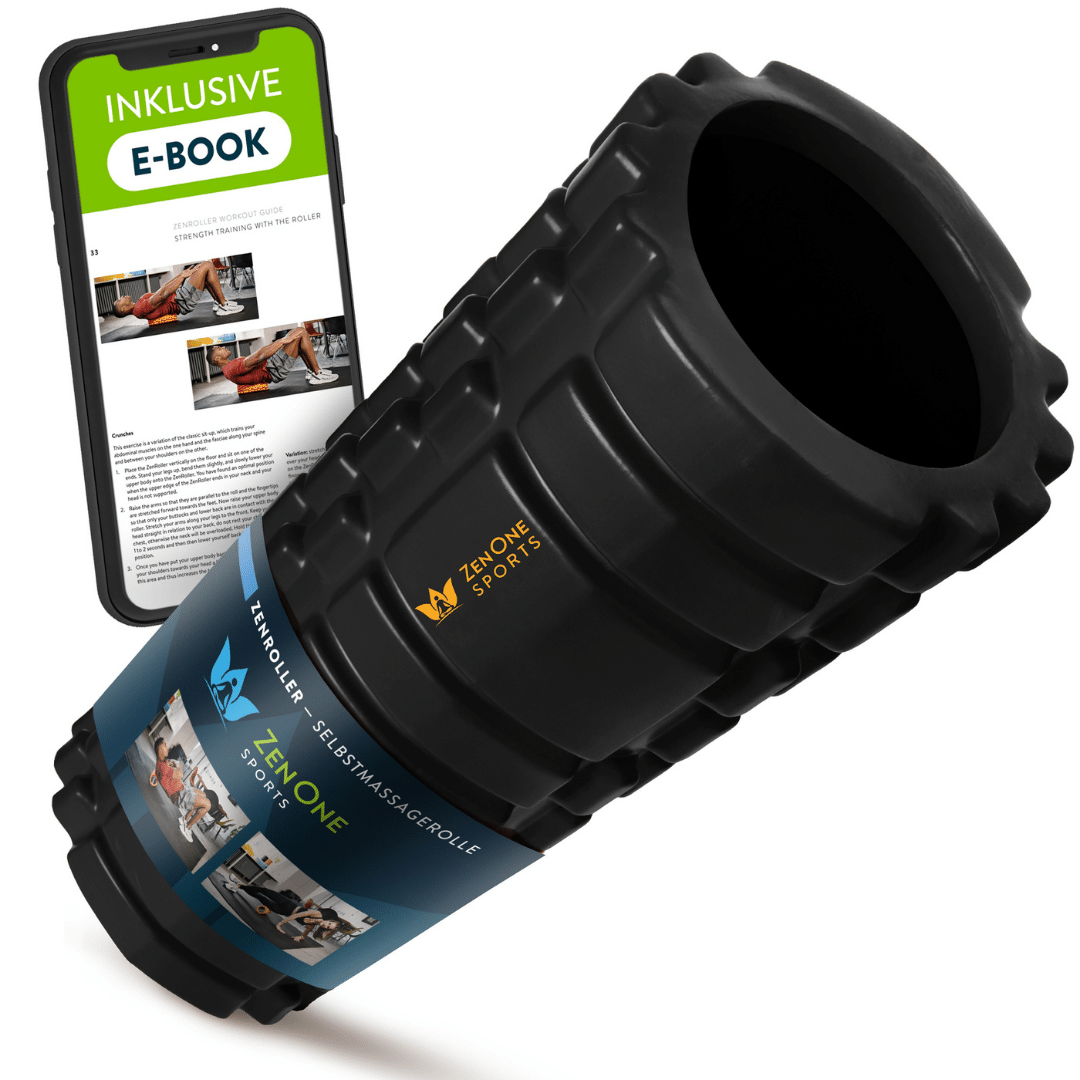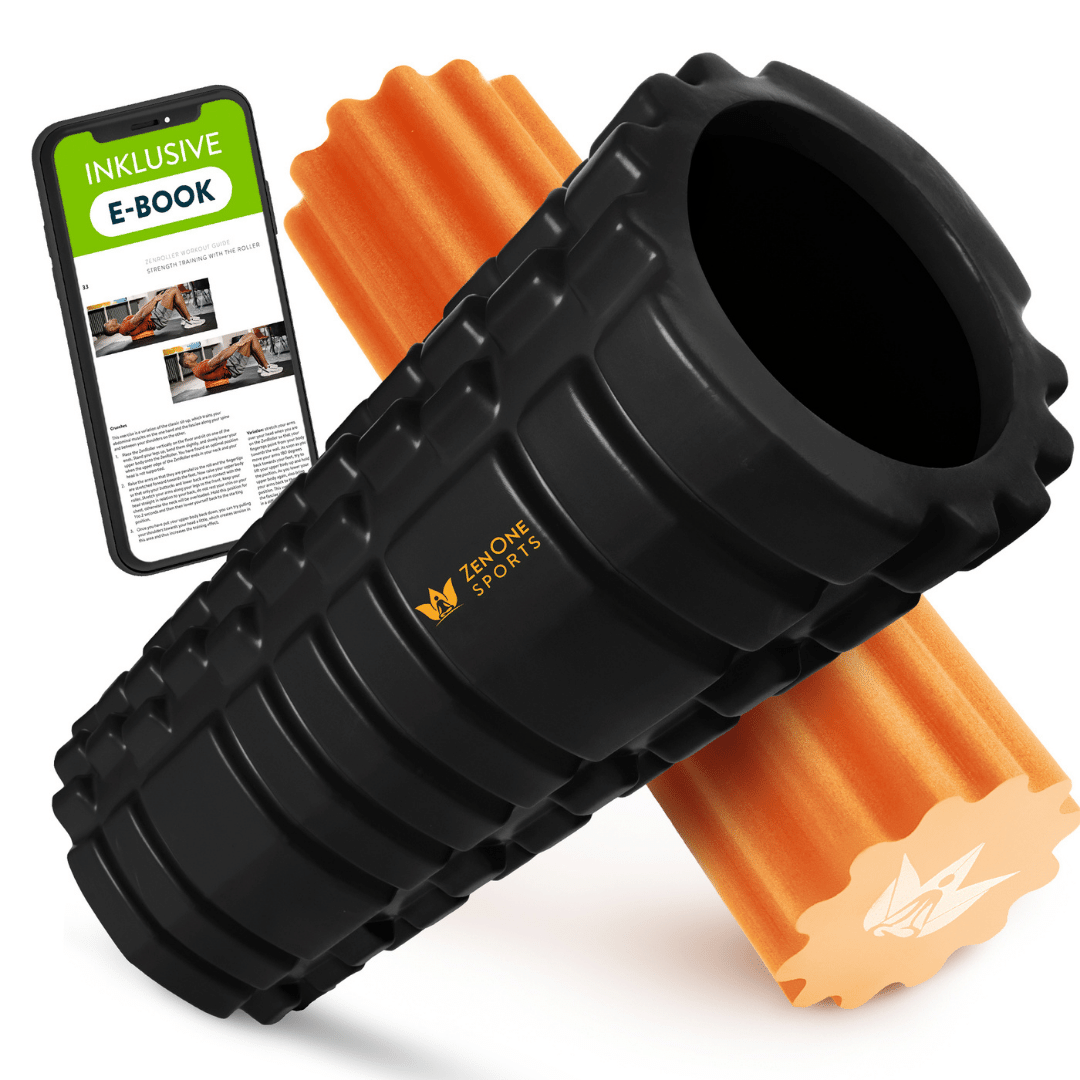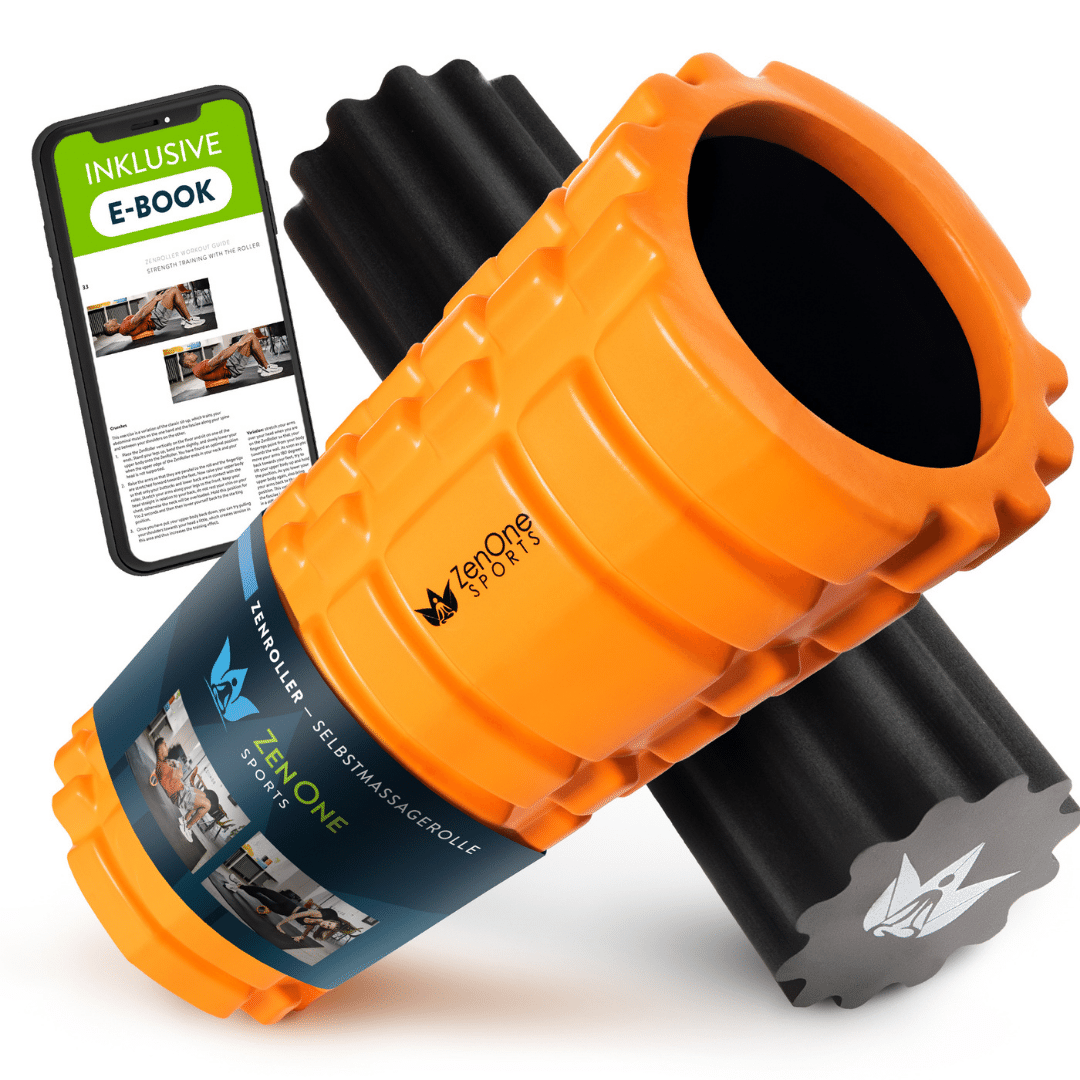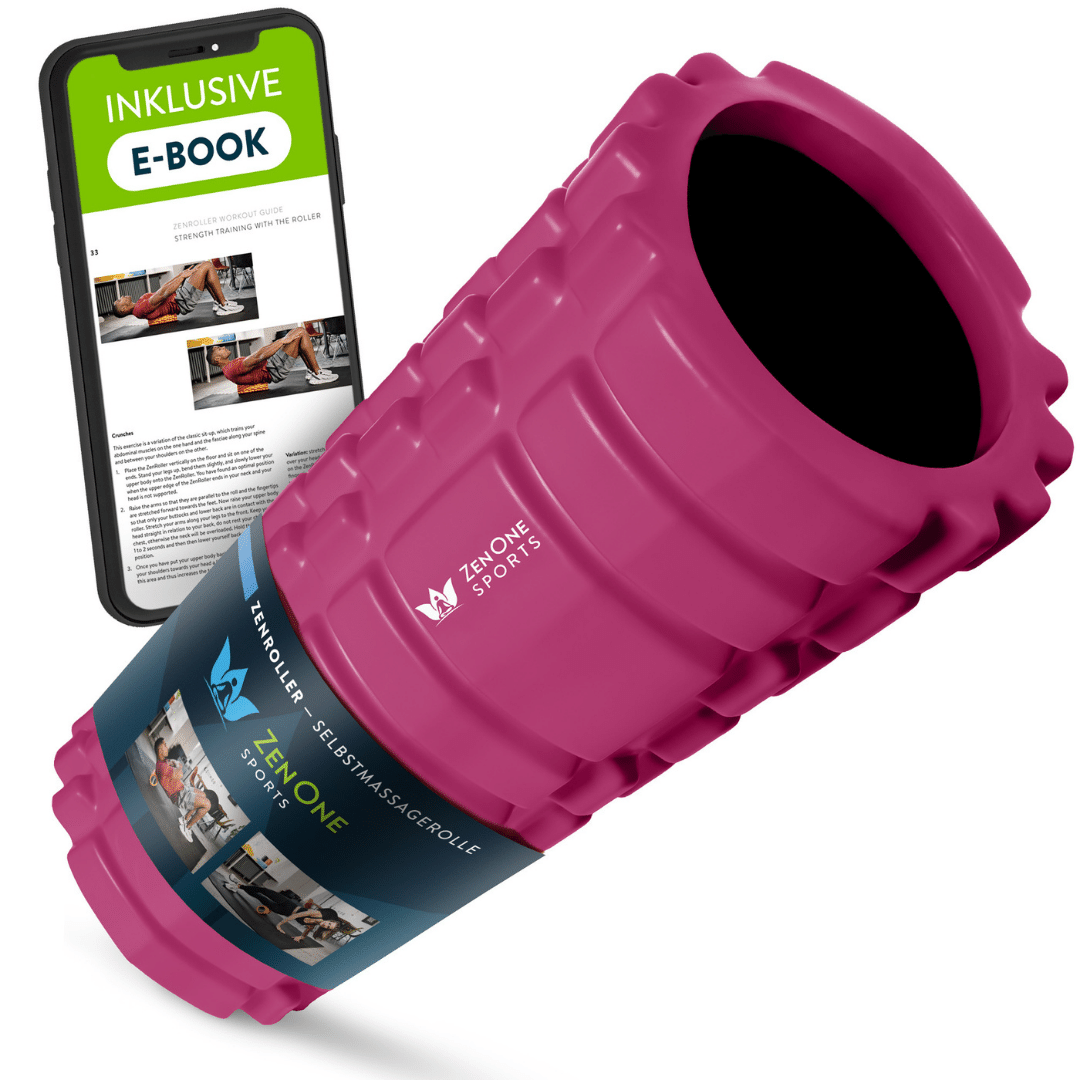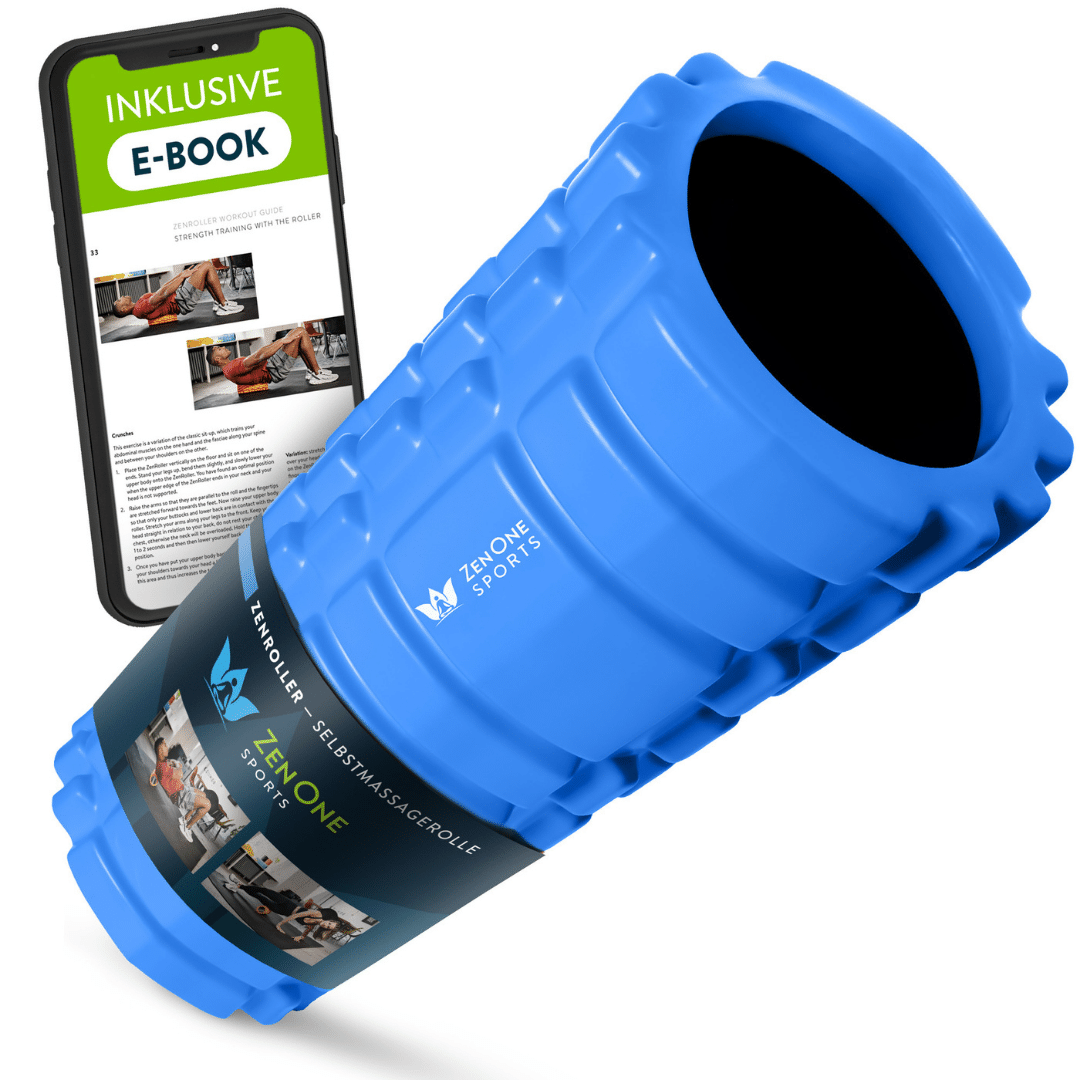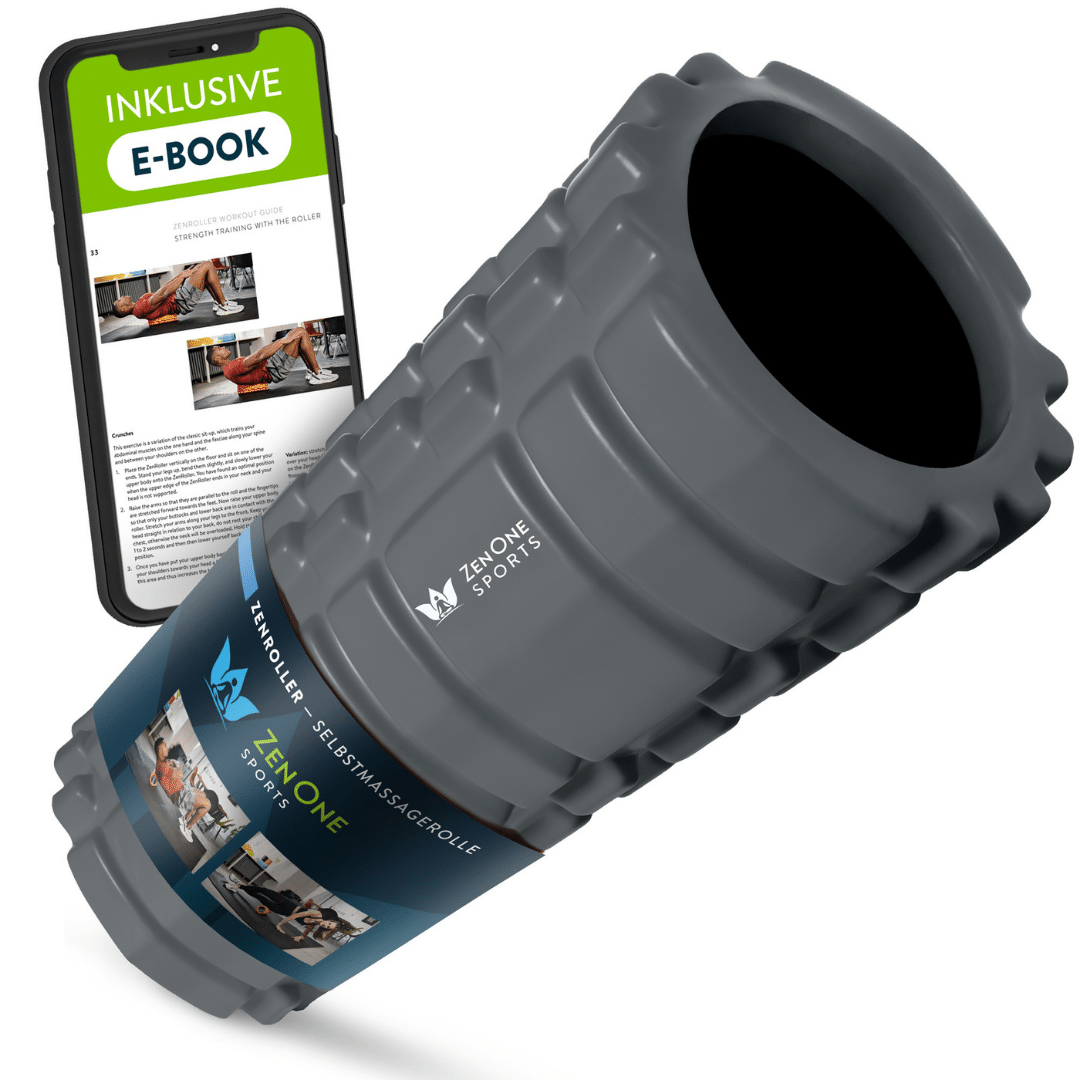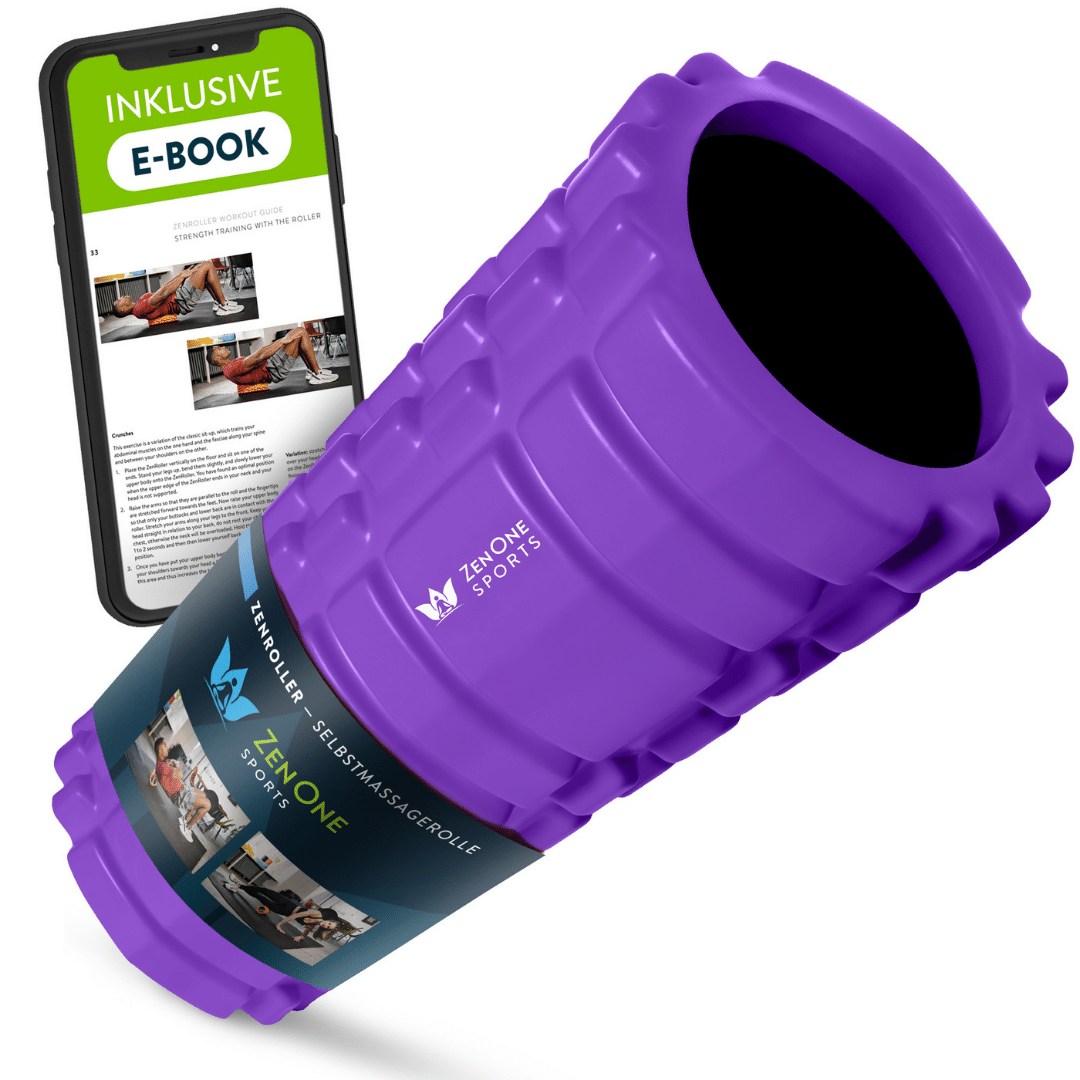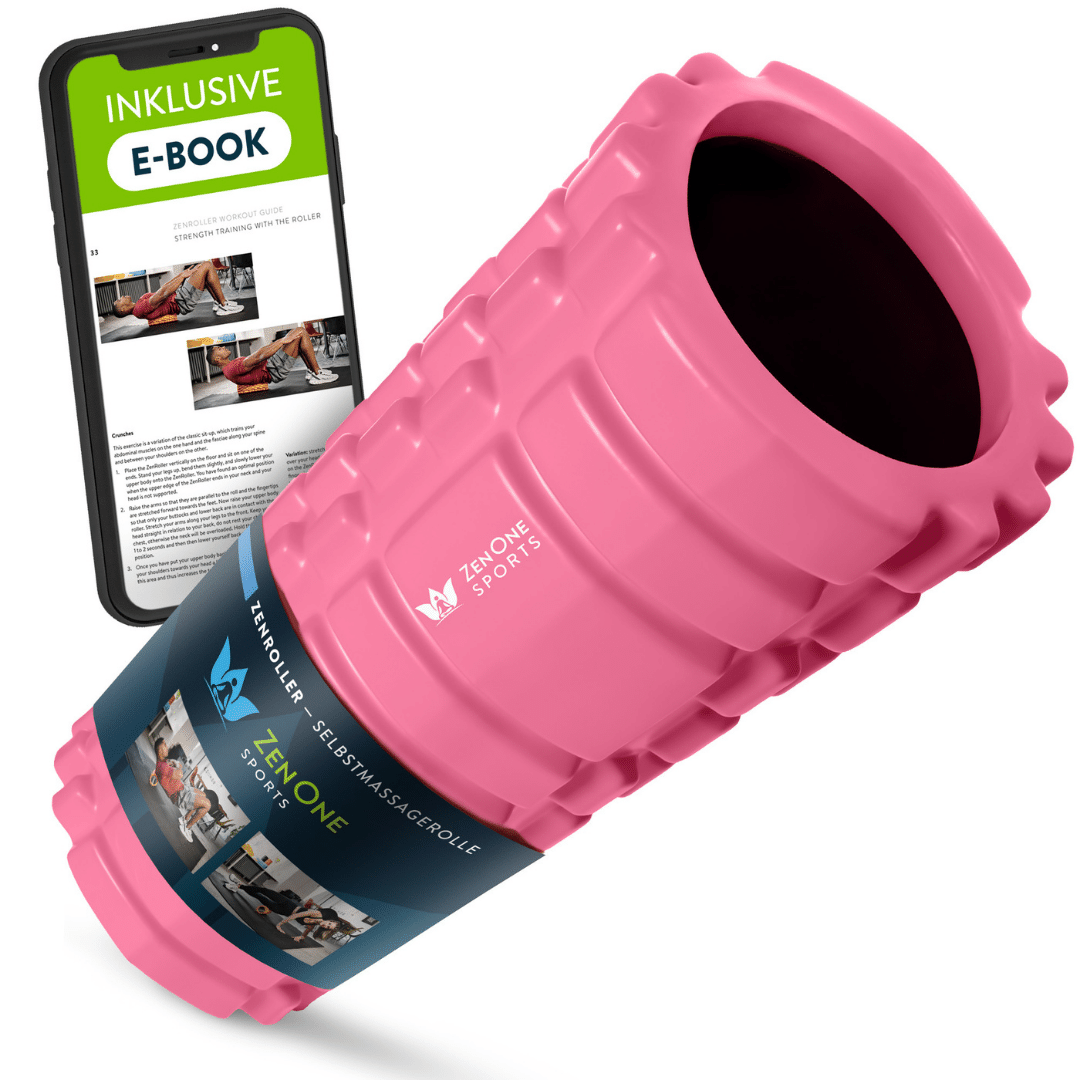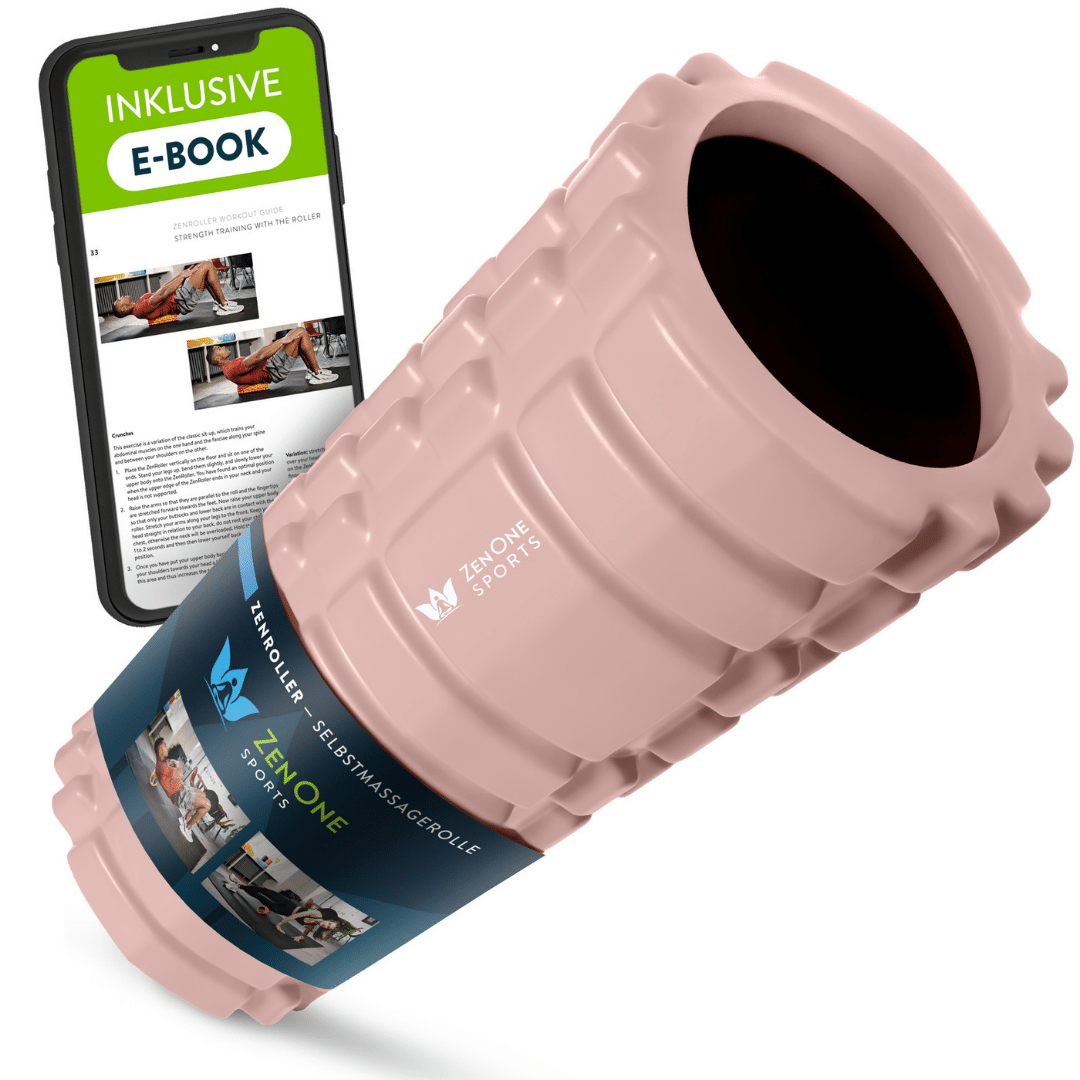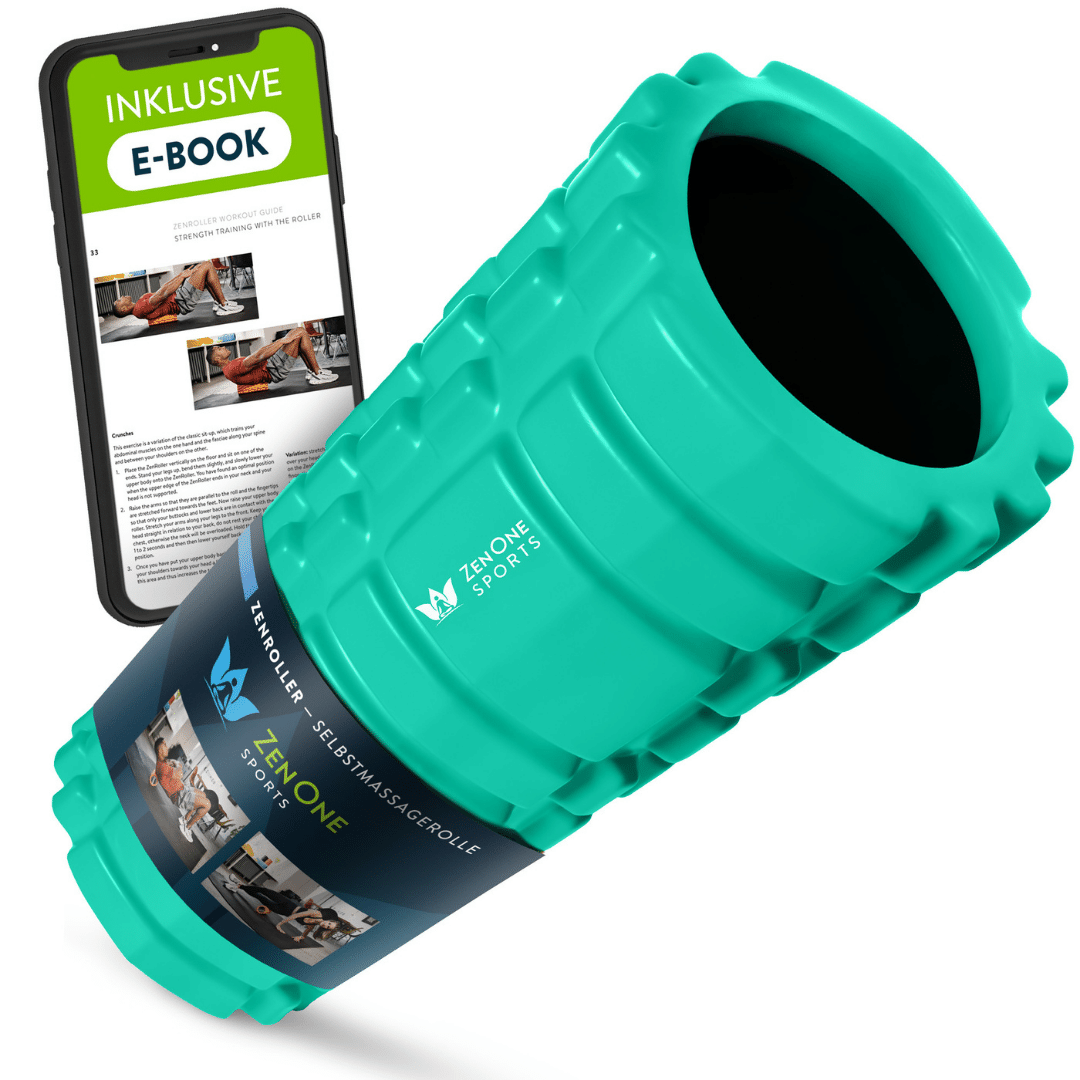 Quick Service
We respond within a few hours

Incl. Workout Guides
For your perfect workout

Quick delivery
Delivered to you in 2-3 business days!
ZenRoller – für mehr Beweglichkeit, Schmerzfreiheit und eine bessere Regeneration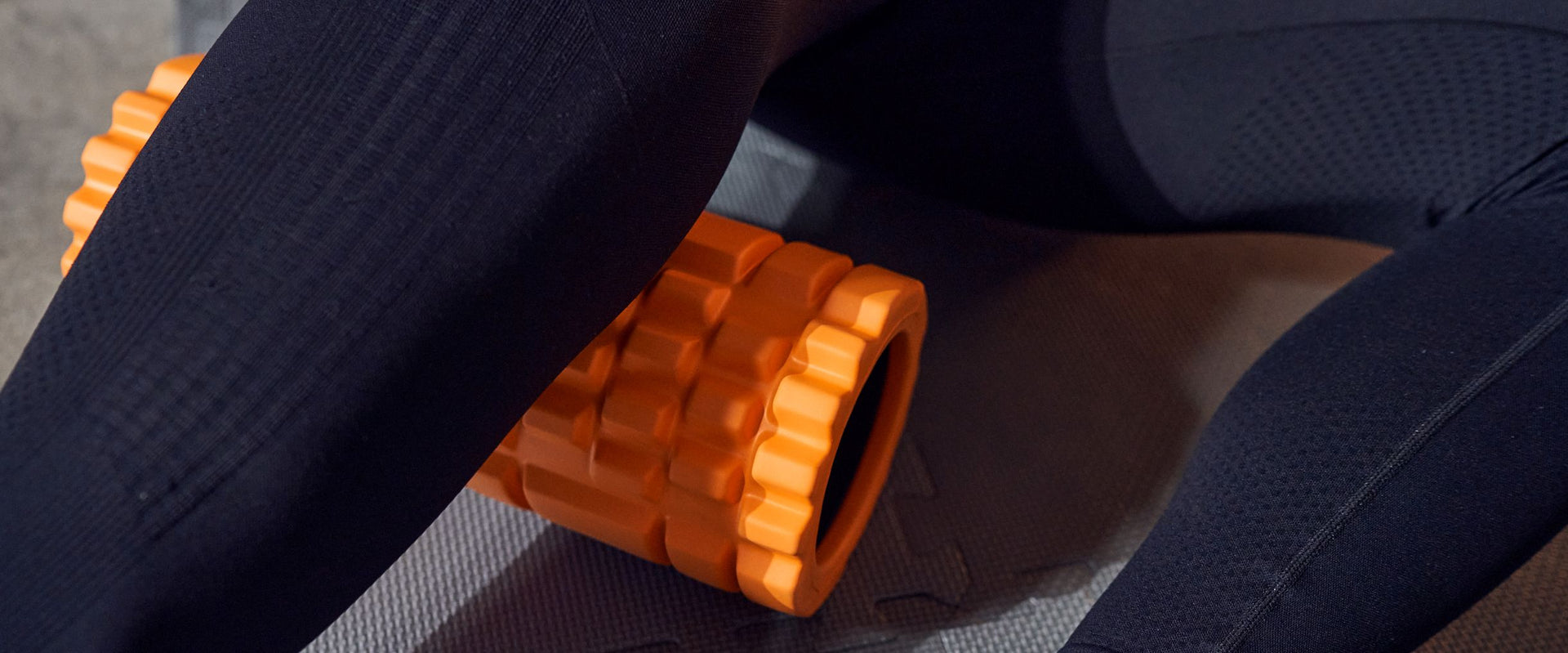 ZenRoller - for more mobility, freedom from pain and better regeneration.
Our specially designed ZenRoller with 3D nubs is particularly suitable for a deep massage. The special thing about our fascia roller is its construction: The ZenRoller is covered with super-light foam, while the inside, on the other hand, consists of a hard hollow core, giving our massage roller the perfect stability and allowing you to increase your mobility, reduce pain and get an all-round fitter body.
Dimensions:
Length: 33cm
Diameter: 14cm
Fascia and fascia training - what is it?
Fascia consists of collagen and is part of our passive musculoskeletal system. Through targeted fascia training, stuck fascia can be loosened and your muscles become more supple. Fascia training reduces the perception of pain in a sensitive area and increases flexibility without reducing strength.
How does a ZenRoller work?
Our ZenRoller features a surface with special nubs that allow for targeted massage of trigger points. In this way, you can target the pain, loosen the tense muscle areas and release the stuck fasciae. In total, our ZenRoller has 3 different pressing zones, which represent the following areas of application of a masseur's hand: "small & high" - the fingertips (for an intensive massage), "rectangular" - the fingers (for a medium massage), low & flat - the ball of the hand (for a light massage). The grooves between the nubs are there to stimulate circulation and soften the "dried out" fascia.
How do I use the ZenRoller?
The biggest advantage of the ZenRoller is clearly the textured surface, which creates a noticeable vibration effect. As soon as you start with the fascia massage, you will feel the soothing effect of the self-massage and your tissue will be optimally supplied with blood.
As a massage roller, the ZenRoller reduces painful muscle tension and fascia adhesions. You can even treat trigger points in the upper and lower back, thighs and calves with the ZenRoller.
As an athlete, use the ZenRoller to stimulate your blood circulation, increase muscular performance and actively regenerate. The functional training strengthens your muscles and provides more stability and balance in everyday life.
Recommended by professionals
Our personal trainers Rebecca and Chris have compiled numerous exercises and their perfect execution for you in our workout guide. Use this guide to achieve your training goals and get inspiration for your total body workout.
ZenOne Sports - we move you -
We are a young German sports and fitness brand with the aim to infect as many people as possible with our enthusiasm for sports and to give them a better attitude towards life.
Under the motto "we move you", we motivate our community to integrate sport into their everyday lives and thereby develop a more conscious and healthier lifestyle. The opportunity to exercise independently and individually with our products strengthens your body and health awareness - without any monthly fixed costs and independent of sports facilities or fitness centres.
Your customer satisfaction is our top priority and our team is looking forward to your questions or suggestions.
Maße
Lange: 33cm Durchmesser: 14cm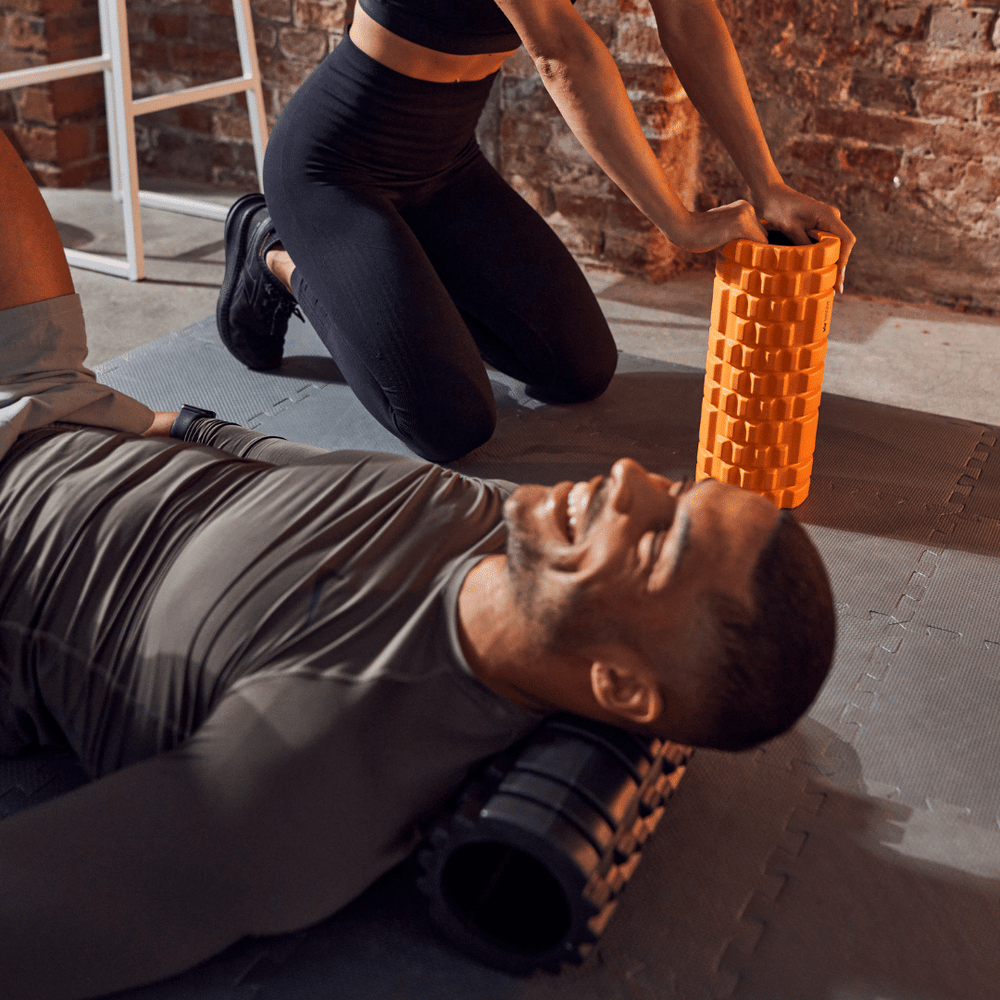 Wie wirkt ein ZenRoller?
Unser ZenRoller weist eine mit speziellen Noppen versehene Oberfläche auf, die eine gezielte Massage der Triggerpunkte ermöglichen. Auf diese Weise können Sie gezielt gegen die Schmerzen vorgehen, die verspannten Muskelpartien lockern und die verklebten Faszien lösen. Insgesamt verfügt unser ZenRoller über 3 verschiedene Pressur-Zonen, die folgende Anwendungsbereiche der Hand eines Masseurs repräsentieren: "klein & hoch" – die Fingerspitzen (für eine intensive Massage), "rechteckig" – die Finger (für eine mittlere Massage), niedrig & flach – den Handballen (für eine leichte Massage). Die Rillen zwischen den Noppen sind dazu da, um die Durchblutung anzuregen und die "ausgetrockneten" Faszien aufzuweichen.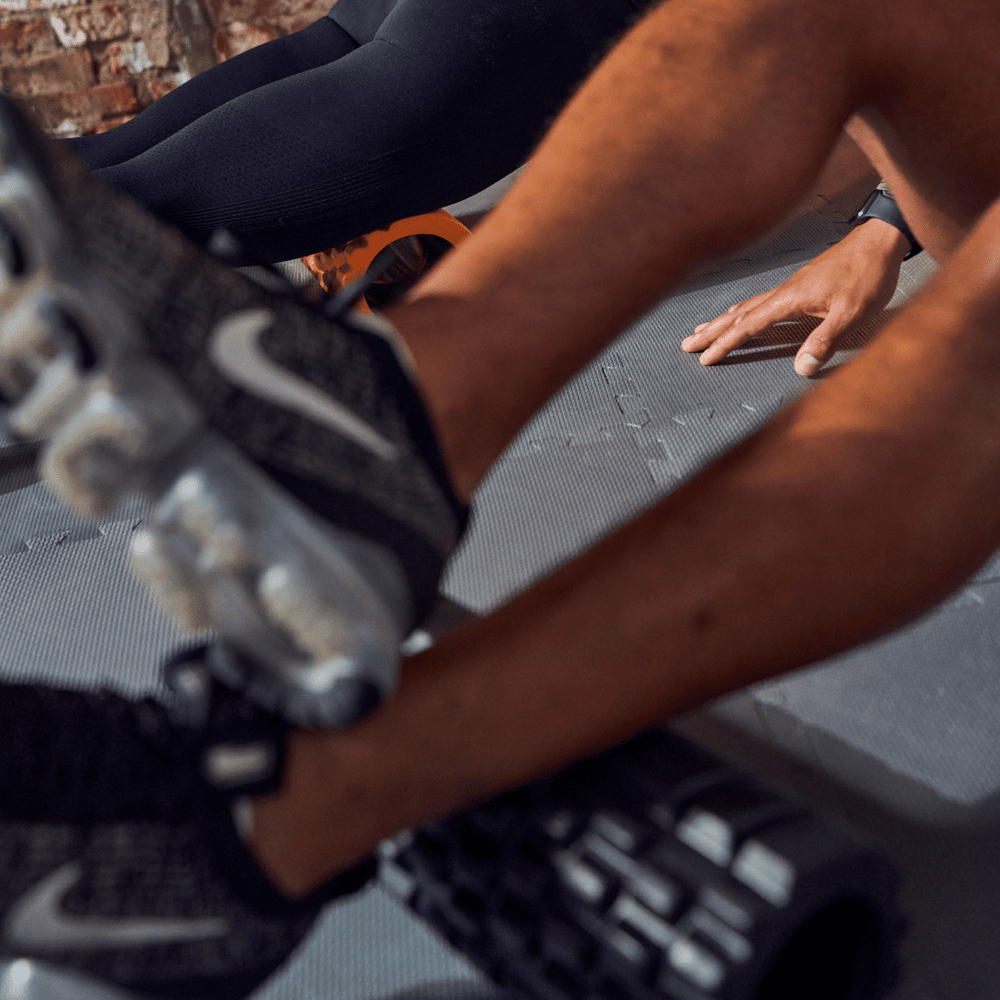 Wie wende ich den ZenRoller an?
Größter Vorteil des ZenRoller ist eindeutig die strukturierte Oberfläche, die einen spürbaren Vibrationseffekt erzeugt. Sobald du mit der Faszienmassage beginnst, wirst du die wohltuende Wirkung der Selbstmassage spüren können und dein Gewebe wird optimal durchblutet. Als Massagerolle reduziert der ZenRoller schmerzhafte Muskelverspannungen und Faszienverklebungen, Selbst Triggerpunkte, die im oberen und unteren Bereich des Rückens, in den Oberschenkeln und den Waden sitzen, kannst du mit dem ZenRoller behandeln. Als Sportler nutze du den ZenRoller, um deine Durchblutung anzuregen, die muskuläre Leistung zu steigern und aktiv zu regenerieren. Das funktionelle Training kräftigt deine Muskeln sorgt zusätzlich für mehr Stabilität und Balance im Alltag.